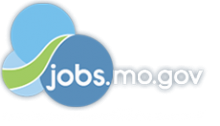 Job Information
Eastman

Finance Manager, Performance Films

in

St. Louis

,

Missouri
Founded in 1920, Eastman is a global specialty materials company that produces a broad range of products found in items people use every day. With the purpose of enhancing the quality of life in a material way, Eastman works with customers to deliver innovative products and solutions while maintaining a commitment to safety and sustainability. The company's innovation-driven growth model takes advantage of world-class technology platforms, deep customer engagement, and differentiated application development to grow its leading positions in attractive end-markets such as transportation, building and construction, and consumables. As a globally inclusive and diverse company, Eastman employs approximately 14,500 people around the world and serves customers in more than 100 countries. The company had 2020 revenues of approximately $8.5 billion and is headquartered in Kingsport, Tennessee, USA. For more information, visit www.eastman.com.
Role Description
Individual financial analyst assigned within Business Finance or Corporate Analysis in direct support of large and complex business units and associated business leadership teams
Responsibilities
Undertakes financial analyses requiring considerable initiative and technical competence, which may involve growth strategies, new product platforms, manufacturing operations, pricing strategy, plant expansion alternatives, and other considerations.

Prepares descriptive and technically correct reports.

Arranges meetings to review and discuss findings, and makes oral presentations of analyses to functional, business, and executive leaders.

Includes the effect of tangible and intangible benefits and costs related to various courses of action, and states conclusions regarding the most attractive alternative.

Leads discounted cash flow analysis for new fixed capital projects

Prepares profitability studies for specific business areas within the company and participates in development of strategies.

Prepares estimates of the profitability of proposed new products and processes.

Completes deliverables required in support of the 24-month rolling forecast, the annual cost structure plan, and the corporate strategy quantification

Participates actively as a member of teams/task forces appointed to study and resolve specific decision situations; may serve as leader of such a group.

Identifies areas for cost reduction/profit improvement and makes recommendations regarding methods of achievement.

Develops and implements new techniques of analysis.

Seeks to utilize all resources available within the company in conducting analyses and coordinates the involvement of multiple departments as appropriate.

Maintains knowledge of the chemical industry and the competitive environment in which the company operates.
Education and/or Experience
Bachelor of Science degree in Accounting/Finance is required

Masters in Accounting/Finance or MBA is preferred

Professional experience of 3-7 years in similar position

Demonstrated ability to exercise a high degree of independent and professional judgment in performing all aspects of financial analysis.

Ability to establish relationships and work effectively with employees at all levels of the organization, and to provide leadership in the financial aspects of projects.

Proven track record of outstanding performance and contributions in financial analysis over an extended period.

Critical thinking skills; using logic and reasoning to identify the strengths and weaknesses of alternative approaches, solutions, and conclusions to problems.

Ability to identify complex problems and review related information to develop/evaluate options and implement solutions.

Project leadership skills, good judgment, and strong attention to detail.

Proficiency with Microsoft Outlook, Word, PowerPoint; excellent Excel skills required.

SAP and Microsoft Power BI experience a plus.

Eastman Chemical Company is an equal opportunity employer. All qualified applicants will receive consideration for employment without regard to age, race, color, religion, sex, sexual orientation, gender identity, national origin, disability, veteran status or any other characteristics protected by law.

Eastman is committed to creating a powerfully diverse workforce and a broadly inclusive workplace, where everyone can contribute to their fullest potential each day.