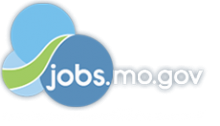 Job Information
St. Louis Community College

Facilities Manager

in

St. Louis

,

Missouri
Full-Time/Part-Time: Full Time
Duties/Job Description:
Performs duties necessary to plan, organize and manage administrative and technical activities concerning the operation of maintenance, HVAC , housekeeping, and grounds keeping for assigned facilities. Oversees and coordinates internal staff and external service providers. Manages equipment, capital and operating budgets, physical plant stores. Assists with construction project inspection for assigned facilities.
PRIMARY DUTIES PERFORMED : Manages preventive, scheduled and emergency maintenance for assigned facilities, including power plant, HVAC and equipment.
Responsible for the repair, maintenance and cleanliness of interiors and exteriors of facility buildings.
Prepares and administers the Physical Plant general operating budget for assigned facilities.
Establishes and administers contracts for routine operation of assigned facilities; monitors activities of contractors, vendor personnel and suppliers for compliance and cost control; performs quality inspections to ensure adherence to contract specifications and industry standards; ensures quick and accurate payment for services rendered.
Manages the receiving and shipping of campus materials and equipment.
Provides information, data and technical support in development and maintenance of the physical plant; responsible for day-to-day plant operations.
Coordinates assigned facilities operations with district-wide facilities and campus leadership; facilitates interdepartmental cooperation and collaboration. Ensures high standards for housekeeping services.
Ensures proper care in the use and maintenance of equipment and supplies; specifies, selects and maintains supplies and parts stock; promotes continuous improvement in workplace safety and environmental practices.
Troubleshoots problems with facilities systems and coordinates problem resolution as appropriate.
Coordinates development and maintenance of emergency/ disaster preparedness and recovery plans for assigned facilities with respective police department; responds to emergencies.
Maintains assigned vehicle fleet and grounds keeping equipment.
Performs normal supervisory functions: trains, instructs, and assigns work; recommends transfers, promotions, wage increases, termination; arranges for additional help or overtime; explains and enforces College policies, safety rules and regulations. Evaluates performance.
Performs other duties as assigned.
Required Qualifications:
Associate's Degree or equivalent and over seven (7) years of relevant full-time experience required.
OR
Bachelor's degree or equivalent and over five (5) years of relevant full-time experience.
Valid driver's license and insurance.
Preferred Qualifications:
Management experience at an educational institution Knowledge of OSHA and EPA requirements for facilities operation and maintenance. Certification for CFC (chlorofluorocarbon), universal and automotive, HAZCOM , Lockout/Tagout, blood borne pathogen, and asbestos precautions and procedures. Experience with Building Automated Systems. Ability to work with third-party vendors. Facilities management experience in a union environment. Excellent written and verbal communication skills. Ability to manage in a diverse environment with essential focus on client and customer service. Knowledge of asbestos precautions and procedures St. Louis/ St. Louis County class 1 Stationary Engineer's license
Open Until Filled: Yes
Quick Link: 9930
Special Instructions to Applicants:
This position is located at the Florissant Valley Campus
Salary: Commensurate with experience
Employee Group: Professional