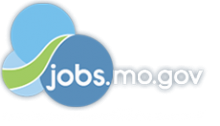 Job Information
Mallinckrodt Pharmaceuticals

Director, Strategic Alliances and Analytics

in

St. Louis

,

Missouri
Job Title
Director, Strategic Alliances and Analytics
Requisition
JR000011143 Director, Strategic Alliances and Analytics (Open)
Location
Field Based Location - USA082
Additional Locations
St. Louis, MO
Job Description
SUMMARY OF POSITION:
The Director, Strategic Alliances and Analytics, will support the strategic goals of the Specialty Generics segment by delivering on our objectives to create and capture alliance and contract manufacturing opportunities that leverage our installed capacity and capabilities. Setting the strategy, identifying and managing leads, building the business case, and converting leads to contracts will be essential skills. The individual will also support streamlined and more effective financial and strategic decision-making across the enterprise, notably through market analytics, the strategic planning, and on-going bankruptcy process. This is a hands-on role which will require strong project management skills, conceptual problem-solving, teamwork, data analysis, synthesis, and communication skills to deliver data-based rationale for investments, forecasts, and financial planning.
ESSENTIAL FUNCTIONS:
Strategic alliances, contract management, business expansion:
Define and pursue strategies to grow the Specialty Generics business segment, in partnership with Commercial, Operations, and R&D.

Own business case development for specific opportunities in API, Finished Dose, and Contract Manufacturing.

Perform analysis in support of product, business development, or customer scenario planning in response to market events or opportunity analysis. Prepare concise, actionable summaries for collaborative review or management presentations; clearly communicate guardrails or range of potential outcomes to enable strategically aligned decision making.

Partner across functions to execute diligence activities. Incorporate key diligence insights and risk mitigation strategies into contract language in partnership with legal.
Financial analysis and strategic analytics:
Analyze the external environment, market trends, policy landscape, competitive updates, industry issues, and customer behaviors to answer product- or customer-related questions, support demand planning, or quantify market opportunities.

Support integrated strategic planning and communication processes, incorporating financial and functional inputs to craft the detailed plan, building the narrative for internal and external audiences, and articulating strategic options associated with the Specialty Generics business.

Develop data analytics, proactive market reports, and methods to streamline and disseminate market analysis using public and non-public data sources and our Power BI platform.
Perform ad hoc support for special projects related to all business units within Specialty Generics.
MINIMUM REQUIREMENTS:
Education: Bachelor's Degree required, advanced business or technical degree preferred.
Experience:
A minimum of 8 years' experience in the healthcare and/or pharmaceutical industries is required.

3+ years' experience in business/corporate development, contract manufacturing sales, or procurement role is strongly preferred.

Experience in transaction execution, including contract and terms development, managing a pipeline of activities, partnering across internal stakeholders, executing diligence, and negotiating is strongly preferred.

Experience in financial analysis related to business case development, P&L and cash accounting, forecasting, scenario planning, and enterprise value impact is strongly preferred.
Preferred Skills/Competencies:
Strategic thinking and business acumen, with proven ability to understand and analyze business problems.

Able to operate with cross-functional teams (e.g., sales, marketing, regulatory affairs, etc.) to understand and integrate diverse and competing perspectives.

Strong project management skills.

Able to independently structure, execute, and synthesize complex analyses and to create compelling recommendations to inform management decisions.

Proven expertise with the Microsoft office suite (Excel, PowerPoint, and Access) is essential.

Knowledge of and experience analyzing secondary pharmaceutical market data sources: IMS/IQVIA, Symphony Health, Newport/Clarivate, various pricing compendia.

Experience leveraging Business Intelligence (BI) platforms to develop dash boards and reporting is a plus, including but not limited to Tableau, Qlikview, Cognos, Power BI.
ORGANIZATIONAL RELATIONSHIPS/SCOPE:
This position reports to the Sr. Director, Commercial Strategy and Business Development.

This individual works in close collaboration with finance, legal, and commercial leadership.
WORKING CONDITIONS:
The position is field based with the following travel requirements.
20% time spent at one or more of our office locations for on-site meetings and/or other team events or interactions.

Approximately 20% or more business travel is expected.
DISCLAIMER:
The above statements are intended to describe the general nature and level of work being performed by employees assigned to this classification. They are not intended to be construed as an exhaustive list of all responsibilities, duties and skills required of employees assigned to this position.
Mallinckrodt is a global specialty pharmaceutical business that develops, manufactures, markets and distributes specialty pharmaceutical products. Areas of focus include therapeutic drugs for autoimmune and rare disease specialty areas like neurology, rheumatology, nephrology, ophthalmology and pulmonology; immunotherapy and neonatal respiratory critical care therapies; and analgesics and central nervous system drugs. The company's core strengths include the acquisition and management of highly regulated raw materials; deep regulatory expertise; and specialized chemistry, formulation and manufacturing capabilities. The company's Specialty Brands segment includes branded medicines; its Specialty Generics segment includes specialty generic drugs, active pharmaceutical ingredients and external manufacturing.
To learn more about Mallinckrodt, visit www.mallinckrodt.com.
Mallinckrodt Pharmaceuticals ("the Company") maintains a continuing policy of non-discrimination in employment. The Company is an equal opportunity employer and complies with all applicable laws prohibiting discrimination based upon age, ancestry, color, religious creed (including religious dress and grooming practices), disability (mental and physical), marital status, medical condition, genetic information, military and veteran status, national origin (including language use restrictions), political activities or affiliation, race, sex (including pregnancy, child birth, breastfeeding and medical conditions related to pregnancy, child birth or breastfeeding), gender, gender identity and gender expression, sexual orientation, as well as any other category protected by law. Furthermore, it is our policy to provide equal opportunity to individuals with disabilities and protected veterans in all phases of the employment process and in compliance with applicable federal, state, and local laws and regulations on every location in which the company has facilities. This policy of non-discrimination shall include, but not be limited to, the following employment decisions and practices: recruiting, hiring; promotions; demotions or transfers; layoffs; recalls; terminations; rates of pay or other forms of compensation; selection for training, including apprenticeship; and recruitment or recruitment advertising.
Mallinckrodt Pharmaceuticals is required to report certain payments or transfers of value (such as expense reimbursement, meals, transportation) made to U.S.-licensed healthcare professionals in compliance with the federal Physician Payment Sunshine Act (i.e. Open Payments) and certain state laws.