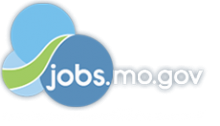 Job Information
Edgewell Personal Care Brands, LLC

Customer Account Analyst

in

St. Louis

,

Missouri
We are a global team of 6000 visionaries, doers, and makers. Our portfolio of over 25 brands touches lives in more than 50 countries. Together, we reimagine good mornings and endless summers, beauty and bonding, confidence and determination.
KEY RESULT AREAS
Performs various Order to Cash functions that require a technical expertise to ensure efficient product distribution and customer/channel order management focus. Responsibilities may include supporting Demand Planning initiatives, managing Order to Cash processes, trouble-shooting product availability, and assisting in the coordination of shipments/distribution activities in accordance with customer's expectations and Edgewell's Supply Chain.
PRINCIPAL DUTIES AND RESPONSIBILITIES
Customer Service
Exhibits proficiency in all Supply Chain/Order to Cash (OTC) Systems, Customer Systems and core supply chain processes.

Identifies, analyzes and interprets both technical and business opportunities.

Leads Business Process Redesign events and manages the integration of key improvements.

Supports improvement initiatives that deliver enhanced supply chain performance.

Maintains systems tables and data elements to assure data integrity

Evaluates ordering trends to meet fill rates and arrival dates

Organizes and analyzes product availability based on lead-times to minimize negative impacts (open stock and Asst.).

Manage key projects and duties that align and enhance career growth opportunities. (I.e., VMI for Managed Accounts, CPFR Activities, PBG Consumer / Customer Forecasting and other key strategic projects).
WORKING RELATIONSHIPS
Works with
Sales

Customers' Replenishment personnel

Channel/Account Team Counterparts

Supply Chain Organization

Information Systems

Planning and Scheduling

Forecasting
Minimum Qualifications:
Undergraduate degree preferred

Analytical skills

Strong written and verbal communication skills

Must be self-actuated and has ability to adapt to change.

Computer literate. Knowledge of Excel, PowerPoint, Word, Email

Must have working knowledge of Customer Service and Analytics/problem solving.

Willing to occasionally travel
Edgewell is an equal opportunity employer, and we prohibit discrimination based on age, color, disability, marital or parental status, national origin, race, religion, sex, sexual orientation, gender identity, veteran status or any other legally protected status in accordance with applicable federal, state and local laws.