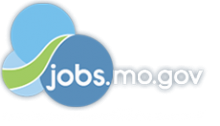 Job Information
Spire Energy

Counsel, Labor & Employment

in

St Louis

,

Missouri
Counsel, Labor & Employment
Apply now »
Date: Aug 31, 2020
Location:
St Louis, MO, US, 63101
Company: Spire Inc.
Company Overview
At Spire, we believe energy exists to help people. To enrich their lives, grow their businesses, advance their communities. It's a simple idea, but one that's at the heart of our business. We're dedicated to understanding our customers' needs and goals to better serve them today and tomorrow. That's why we're always looking for driven, collaborative people to join our team. Because we believe that offering our customers the best service means bringing together the best people.
We value safety, inclusion, and integrity. We connect to people, get the job done, and leave a memory and everything about our culture comes back to one thing: a handshake at the front door. We have 4 essential behaviors that show how the Spire culture comes to life:
Living Spire Behaviors
We Collaborate: We reach across boundaries to connect with each other and deliver on our promises. We put teamwork first, knowing that our collective energy makes us stronger.
We Care: We create good memories by treating people how we want to be treated: We are inclusive, respectful and kind. We actively create a caring culture that feels like a handshake at the front door.
We Advance: We are active learners who never stop looking for ways to innovate and improve ourselves, and our company. We embrace ongoing development and process improvement with passion and tenacity.
We Have Perspective: We strive to gain additional perspective about Spire's business and the ever-changing energy industry. We know that every employee plays an important role in Spire's success, and we give our best to better understand how to help move the company forward.
Summary
This position is responsible for providing legal representation of Spire Inc. and its subsidiaries in labor and employment issues, direct representation in litigation where organizational entities are suing or being sued, assist in reviewing and managing the organization's property rights and interests, and representing the organization in other legal matters or performing related duties as assigned
Duties and Responsibilities
Assist with employment and other litigation matters, including supervising the selection and management of outside counsel in all phases of litigation, developing and implementing litigation strategy and tactics, reviewing pleadings, researching statutory and case law as necessary, supervising depositions of parties, preparing witnesses and experts; participating in mediations and negotiating settlements when appropriate; supervising trials, post-trial motions and oral arguments

Review federal and state discrimination charges and support required investigations, and draft any required position statements

Assist or participate in labor negotiations, handling labor disagreements including representing or managing the grievance step process and labor arbitrations

Provide legal advice and counsel in connection with federal, state, and local employment laws, wage and hour laws, immigration matters

Provide all necessary legal support for unemployment compensation filings

Supervise preparation of appellate briefs and oral arguments on appeal

Advise the organization on property matters and preparing appropriate property agreements, and handling condemnation procedures as necessary

Assist in the claims investigation and claims settlement functions and the defense and/or settlement of claims while seeking to avoid or minimize claims against the companies whenever possible

Assist the Workers' Compensation Department in the management and defense of claims resulting from employee accidents and injuries while seeking to minimize or avoid such claims; including subrogating such claims

Develop, supervise, consult, direct and/or perform legal services in other aspects of the corporation's legal needs, including development and training of subordinate legal professionals

Provide quality legal advice in a timely manner to top management and all departments as requested

Regular attendance is considered an essential job function

Provide legal advice to all departments with regard to compliance with statutory and case law as it applies to corporate procedures

Assist with advising, reporting, reserving and consulting with the corporation's excess insurance carrier on all claims and lawsuits that could potentially involve settlements or judgments in excess of the self-insured retention

Consult with Human Resources, the Claims Department and other departments regarding development and implementation of preventative measures to avoid claims and litigation

Keep abreast of labor, employment, legal and claims activities affecting the gas industry

Consult with and advise on corporate and goals regarding the corporation's strategy, as necessary

Report gas-related incidents to appropriate agencies as required by state and federal regulations

Perform research and continue legal education to stay current with statutory and case law

Keep abreast of current insurance law issues and changes in market conditions

Keep abreast of changes in labor and employment law as well as corporate practices necessitating change/review

All other duties as assigned
Supervisory Responsibilities
Responsible for project management of other employees in certain contexts, including development of a lawsuit and settlement negotiations
Required Education (certifications, licenses)
A law degree from an American Bar Association-accredited law school

License to practice law in the State of Missouri or Alabama
Required knowledge, skill and abilities
Minimum of three years of experience in employment and/or labor law, or in defending (litigating) corporate claims and lawsuits

Strong legal advocacy and writing skills

Knowledge of tort law

Knowledge of trial practice and procedures

Knowledge of judges and opposing counsel

Knowledge of the court system

Knowledge of claims/workers' compensation and investigative procedures

Knowledge of medical and technical information

Knowledge of expert witnesses

Knowledge of insurance law

Knowledge of property law

Knowledge of mediations and negotiations

Knowledge of the personnel and operations of the companies, both from a current perspective and a historical perspective

Ability to conduct investigations of employment claims

Ability to analyze the value of a claim and lawsuit, both from a liability standpoint and from a damage perspective

Ability to negotiate favorable settlements for the companies

Ability to select appropriate expert witnesses

Ability to prepare witnesses for deposition or trial

Ability to analyze legal questions and produce legal documents, including trial and appellate briefs

Knowledge of corporate risk issues and ability to identify and manage the same

Knowledge of insurance coverages and distinctions between available coverages

Ability to communicate effectively orally and in writing

Strong problem solving and decision-making skills

Ability to establish effective interpersonal business relationships with business partners, counter-parties and co-workers

Ability to cooperate and foster an atmosphere of cooperation and team work
Physical demands, environment and schedule
While performing the duties of this job the employee is regularly required to speak and hear. The employee is occasionally required to sit for long periods, use hands, use close vision, and use a telephone. At times, the employee is required to stand for long periods, use a keyboard, and use a computer.

At times, the work is performed in a moderately noisy business office.

Typically 8:00 a.m. to 5:00 p.m. Monday through Friday

May be required to work late one or two evenings per week

May be required to work one weekend per month

May be required to work on holidays several times a year

Some additional night and weekend work may be required during periods of litigation, negotiation, or during the performance of other large projects

Travel to other subsidiary locations, including Kansas City, MO, Birmingham, AL, Mobile, AL, Houston, TX, and Evanston, WY, may be required
Competencies
We Advance
We Care
We Collaborate
We Have Perspective
Posting Requirements
Spire accepts online applications through our career site at jobs.spireenergy.com
The above posting description is intended to describe the general nature of the level of work being performed by people assigned to this classification. They are not intended to be construed as an exhaustive list of all responsibilities, duties and skills required of personnel so classified. To perform this job successfully, an individual must be able to perform each duty and responsibility satisfactorily. The requirements listed above are representative of the knowledge, skill, and/or ability required. Reasonable accommodations may be made to enable individuals with disabilities to perform the essential functions.
Spire, Inc., and its subsidiaries are Affirmative Action and Equal Employment Opportunity employer.
We are committed to providing equal employment opportunity in all areas, including but not necessarily limited to, recruitment, selection, training, education, compensation, benefits, promotion, job transfer, upgrading, separation and recall regardless of the individual's race, color, sex, age, religion, national origin, genetics, sexual orientation, gender identity, disability, veteran status, and/or other protected categories under all Federal, State, and local laws. For more information, please view our Integrity and Inclusion pages of our career site.
Job Location: St Louis
Job Segment: Law, Consulting, Compliance, Project Manager, Business Process, Legal, Technology, Management
Apply now »
Find similar jobs: