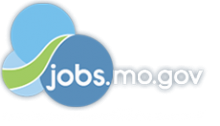 Job Information
Verizon

Corporate Communications Manager

in

St. Louis

,

Missouri
What you'll be doing...
The Corporate Communications Manager will be responsible for supporting proactive communications messaging, strategy and execution for Verizon's Consumer group in the local areas, including traditional media relations and experiential/out-of-the-box public relations, employee communications and integrated marketing efforts through a mix of tactics, channels and activities. Core to this role is the ability to work collaboratively and creatively while maintaining and developing relationships with local consumer and tech media that help drive a narrative around next-gen tech products and services.
This creative, multidimensional position requires extensive engagement and collaboration with key company stakeholders across the business (integrated marketing, business unit marketing, national PR leads, social channels, owned and operated platforms, network leads, etc.) as well as with business ecosystem partners and manufacturers. You will help drive strategic announcements around local area news and events as well as products and services, including new pricing plans, promotions and initiatives that cut across the entire organization.
This position requires keen communications intuition, effective writing and interpersonal skills, strong executive presence, a team-player approach and the ability to connect the dots across all areas of the business. You will be a creative communications/PR professional with strong local media relationships, who is looking to think outside the box when it comes to telling the company's stories internally, externally and through our owned channels.
Serve as a communications expert with strong media relationships in local media and/or tech and proven ability to place strategic stories and drive campaigns across new mediums.

Interface with internal groups, including Social Media, Marketing, Sponsorships, Network, Business and Media groups and specific consumer product leads to drive narrative, garner national visibility and increase sales.

Outreach and collaborate with Verizon's owned and operated properties to help promote, align with and/or reinforce campaigns.

Help prepare local leaders and subject matter experts for interviews and speaking engagements for maximum results, including media training as needed.

Work closely with PR agencies to develop messaging, events and experiences, as needed. Align with corporate strategies and initiatives; help develop external campaigns that promote and position the company for the future.

Seek out new and unexpected opportunities for us to play and drive those forward.

Help manage crisis/issues management as needed.

Regular measurement and reporting out on campaign success.
What we're looking for...
You'll need to have:
Bachelor's degree or four or more years of work experience.

Six or more years of relevant work experience in journalism, media relations, consumer public relations, marketing publicity and/or tech.
Even better if you have:
A degree in communications, journalism or a related field.

Experience managing an agency and/or working at an agency, or in local media.

Diverse background, cultural competency and a broad worldview are all assets in working in our dynamic, multicultural marketplace.

A proven ability to develop strategic public relations, marketing or communications programs and successfully execute upon them with measurable results.

Forward thinking ability that has led to complex initiatives by working in a tightly integrated manner across business units and partner organizations.

Communication both in visual, spoken and written word with a passion for telling stories, making news and driving employee engagement.

Organizational and project management skills with a demonstrated ability to manage multiple, often conflicting priorities to successful completion.

Experience bringing new consumer tech products/solutions to market via innovative campaign strategies.

Strong interpersonal communication skills. Must be capable of building successful relationships with internal stakeholders, including those at the senior executive level.

Proven ability to understand complex business issues and how they impact the bottom line.

Strategic thinking with sound judgment and a high degree of professionalism, maturity and confidentiality.
When you join Verizon
Verizon is a leading provider of technology, communications, information and entertainment products, transforming the way we connect across the globe. We're a diverse network of people driven by our ambition and united in our shared purpose to shape a better future. Here, we have the ability to learn and grow at the speed of technology, and the space to create within every role. Together, we are moving the world forward – and you can too. Dream it. Build it. Do it here.
Diversity and Inclusion at Verizon
At Verizon, we know that diversity makes us stronger. We are committed to a collaborative, inclusive environment that encourages authenticity and fosters a sense of belonging. We strive for everyone to feel valued, connected, and empowered to reach their potential and contribute their best. Check out our diversity and inclusion page to learn more.
Equal Employment Opportunity
We're proud to be an equal opportunity employer - and celebrate our employees' differences, including race, color, religion, sex, sexual orientation, gender identity, national origin, age, disability, and Veteran status. Different makes us better.
REQNUMBER: 552379-1B