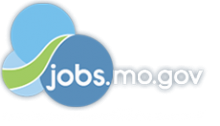 Job Information
Ameren

Controls and Surveillance Analyst

in

St Louis

,

Missouri
About The Position
The Controls Surveillance Analyst will build, develop, and maintain relationships with various stakeholders to design surveillance solutions for Ameren across the various segments. It is also imperative this role anticipates methods and processes employed by both internal and external auditors/regulators to effectively perform assessments across our compliance programs and projects.
Key responsibilities include:
• Develop surveillance processes and procedures to expediently assess controls across enterprise-wide compliance programs such as, SOX, NERC CIP (Critical Infrastructure Protection), Cybersecurity (CSF), HIPPA, and PCI.
• Assist in surveilling activities across the enterprise-wide compliance programs and the respective policies and procedures to promote integrity across our compliance programs.
• Aggregate observations, deviations, and exceptions identified through surveilling efforts to manage an effective corrective action process that seeks to remediate non-compliance within the period of occurrence.
• Assist in tracking and updating key metrics that indicate the current health of controls and overall compliance programs.
• Assist Digital/IT and Business stakeholders with assessing the sufficiency, relevance, and reliability of their control documentation and control design as part of the various compliance programs described above.
• Perform assurance assessments on various IT development and agile projects to ensure design-side controls are considered and implemented prior to go-live by working with various Digital and Business stakeholders.
• Act as an advisor in implementing leading practices for areas related to the compliance programs described above, which also includes providing guidance to various stakeholders on enhancing manual and error-prone activities through automation.
• Assist with the analysis, development, and implementation of processes, procedures, and tools to digitally enable (e.g., scripts, RPA, analytics, and Governance, Risk, and Compliance (GRC) solutions) and automate manual control assessments and surveillance activities to obtain real-time results over the effectiveness of compliance programs.
• Must be able to establish and maintain business relationships with individual contributors as well as management.
Qualifications
• Bachelor's Degree required, preferably majoring in Cybersecurity, Computer Science, Management Information Systems, Engineering, or equivalent computer or applicable business related major.
• Two or more year's relevant experience in Cybersecurity and/or technology field (e.g. Cybersecurity, IT or Advisory) required.
• Four or more years of relevant experience in Cybersecurity and/or technology field specializing in controls (e.g. Cybersecurity, IT or Advisory) may be considered in lieu of a degree.
• Two or more years of Information Security experience and experience designing and implementing or assessing controls preferred.
• Professional certification preferred (e.g. CISA, CISSP).
In addition to the above qualifications, the successful candidate will demonstrate :
• Ability to communicate clearly, effectively, persuasively and credibly with internal management and external senior level oversight entities.
• Effective organizational and prioritization skills.
• Knowledge of platforms and operating systems (Windows, UNIX, Linux, Mainframe, Databases, and Data warehouses).
• Knowledge of the NIST Cybersecurity Framework.
• Understand leading practices around system development methodologies and controls for agile, hybrid, and waterfall deployments.
Additional Information
Ameren's selection process includes a series of interviews and may include a leadership assessment process. Specific details will be provided to qualified candidates.
All qualified applicants will receive consideration for employment without regard to race, color, religion, sex, national origin, ethnicity, age, disability, genetic information, military service or status, pregnancy, marital status, sexual orientation, gender identity or expression, or any other class, trait, or status protected by law.
St. Louis-based Ameren Corporation powers the quality of life for 2.4 million electric customers and more than 900,000 natural gas customers in a 64,000-square-mile area through its Ameren Missouri and Ameren Illinois rate-regulated utility subsidiaries. Ameren Illinois provides electric transmission and distribution service and natural gas distribution service. Ameren Missouri provides electric generation, transmission and distribution service, as well as natural gas distribution service. Ameren Transmission Company of Illinois develops, owns and operates rate-regulated regional electric transmission projects. For more information, visit Ameren.com, or follow us on Twitter at @AmerenCorp, Facebook.com/AmerenCorp, or LinkedIn/company/Ameren.