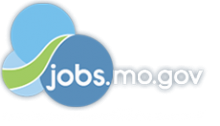 Job Information
Ameren

Contract Administrator

in

St Louis

,

Missouri
If end date is listed, the posting will come down at 12:00 am on that date:
About The Position
The Contract Administrator is a Sourcing position that works with stakeholders and business segments within Ameren to facilitate the development & use of contracts that involve the purchase of goods and services.
Key responsibilities include:
● Serve as a liaison between business segments, internal/external stakeholders (i.e. Suppliers, Legal Services, Insurance, Cyber, Tax, Risk, etc.) during the contract development and negotiation stages.
● Assist with negotiating terms and conditions of contracts.
● Review applicability of existing contracts and templates with Ameren Legal Services as needed.
● Report status of contracts in process to management.
● Follow company policies and procedures when developing/reviewing contracts.
Qualifications
Bachelor's Degree in Business Administration, Law, Accounting, Finance, Economics, Engineering or related degree from an accredited college or university required. Three or more years of professional experience in negotiating contracts, administration of contracts, or related relevant experience required.
In addition to the above qualifications, the successful candidate will demonstrate:
Experience working with and managing contracts required. Proficiency with Microsoft Word, Excel, and PowerPoint required. Good interpersonal skills and communication with all levels of management required. Able to multitask, prioritize, and manage time efficiently required. Solid verbal and written communication skills preferred.
Additional Information
Ameren's selection process includes a series of interviews and may include a leadership assessment process. Specific details will be provided to qualified candidates.
All qualified applicants will receive consideration for employment without regard to race, color, religion, sex, national origin, ethnicity, age, disability, genetic information, military service or status, pregnancy, marital status, sexual orientation, gender identity or expression, or any other class, trait, or status protected by law.
St. Louis-based Ameren Corporation powers the quality of life for 2.4 million electric customers and more than 900,000 natural gas customers in a 64,000-square-mile area through its Ameren Missouri and Ameren Illinois rate-regulated utility subsidiaries. Ameren Illinois provides electric transmission and distribution service and natural gas distribution service. Ameren Missouri provides electric generation, transmission and distribution service, as well as natural gas distribution service. Ameren Transmission Company of Illinois develops, owns and operates rate-regulated regional electric transmission projects. For more information, visit Ameren.com, or follow us on Twitter at @AmerenCorp, Facebook.com/AmerenCorp, or LinkedIn/company/Ameren.