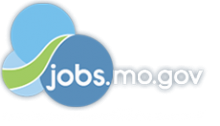 Job Information
Perficient, Inc.

Compensation Analyst

in

St. Louis

,

Missouri
At Perficient you'll deliver mission-critical technology and business solutions to Fortune 500 companies and some of the most recognized brands on the planet. And you'll do it with cutting-edge technologies, thanks to our close partnerships with the world's biggest vendors. Our network of offices across North America, as well as locations in India and China, will give you the opportunity to spread your wings, too.
We're proud to be publicly recognized as a "Top Workplace" year after year. This is due, in no small part, to our entrepreneurial attitude and collaborative spirit that sets us apart and keeps our colleagues impassioned, driven, and fulfilled.
Perficient currently has a career opportunity for a Compensation Analyst in our St. Louis office.
The Compensation Analyst Provides analytical support to the development and administration of compensation programs that meet Perficient's objectives and needs, including but not limited to, job structure and salary range development, base pay administration, incentive plans, and pay guidance. This position serves as a collaborative team-member in the development, implementation and maintenance of company-wide compensation programs, practices, policies and procedures that are competitive, cost-effective, and equitable.
Assists in the analysis, design, and administration of employer compensation programs, including base pay, incentive pay, and performance management programs

Participates in the administration of the annual merit and variable pay plan process

Evaluates jobs, assists in determining job families and pay grades

Ensures that requests for pay adjustments comply with compensation policy

Performs statistical analysis, data modeling and costing of compensation programs

Prepares data for presentations regarding compensation matters

Assists in developing communication and training materials to educate managers and employees

Participates in compensation surveys globally to determine competitiveness and appropriateness of job classifications, auditing compensation for individuals and job groups and salary levels to ensure compliance with applicable laws.

Conducts market analysis of jobs by reviewing the scope of responsibilities and matching appropriately to comparable survey data.

Provides compensation related research to support, recommend, and implement changes as well as to act as a subject matter expert in support of continuous improvement activities.

Documents and enhances programs, procedure and policies.
General Qualifications
Bachelor's Degree in human resources, business, finance or related field or equivalent experience preferred

3+ years relevant work experience

Experience supporting and evaluating compensation models and processes

Experience with sales incentive plans a plus

Experience with Payscale and other benchmarking surveys and tools a plus

Strong Excel skills including using advanced features (pivot tables, look-ups, etc.)

Excellent verbal and written communication skills

Can effectively summarize complex data

Excellent organizational skills for tracking our data sources, and attention to detail

Ability to handle multiple projects in a fast-paced environment
Technical Qualifications
Strong Excel & PowerPoint Abilities

Problem Solving Skills

Basic Planning & Project Management Skills

Attention to Detail

Research Skills

Communication Skills (Written & Verbal)
Education Qualifications
Bachelor's Degree in human resources, business, finance or related field or equivalent experience
Perficient full-time employees receive complete and competitive benefits. We offer a collaborative work environment, competitive compensation, generous work/life opportunities and an outstanding benefits package that includes paid time off plus holidays. In addition, all colleagues are eligible for a number of rewards and recognition programs including billable bonus opportunities. Encouraging a healthy work/life balance and providing our colleagues great benefits are just part of what makes Perficient a great place to work.
More About Perficient
Perficient is the leading digital transformation consulting firm serving Global 2000 and enterprise customers throughout North America. With unparalleled information technology, management consulting and creative capabilities, Perficient and its Perficient Digital agency deliver vision, execution and value with outstanding digital experience, business optimization and industry solutions.
Our work enables clients to improve productivity and competitiveness; grow and strengthen relationships with customers, suppliers and partners; and reduce costs. Perficient's professionals serve clients from a network of offices across North America and offshore locations in India and China. Traded on the Nasdaq Global Select Market, Perficient is a member of the Russell 2000 index and the S&P SmallCap 600 index.
Perficient is an equal opportunity employer and all qualified applicants will receive consideration for employment without regard to race, color, religion, sex, national, origin, disability status, protected veteran status, or any other characteristic protected by law.
Disclaimer: The above statements are not intended to be a complete statement of job content, rather to act as a guide to the essential functions performed by the employee assigned to this classification. Management retains the discretion to add or change the duties of the position at any time.
IMPORTANT INFORMATION: Applicants should ensure that their e-mail settings will receive e-mail from the iCIMS system otherwise, critical communications related to the application.
ID: 2020-10483
External Company Name: Perficient, Inc
External Company URL: www.perficient.com
Street: 555 Maryville University Dr, Suite 500