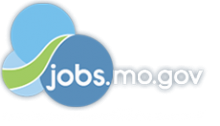 Job Information
Accenture

Certified Scrum Master / Agile Team Coach

in

St. Louis

,

Missouri
We AreAccenture|SolutionsIQ is unlocking the creative potential of people and organizations all over the world. We are dedicated to bringing humanity to the workplace and creating a destination where Agilists are able to thrive while improving the way people work and live.
At Accenture|SolutionsIQ we embrace the power of AND. The combination of SolutionsIQ's people, passion and experience in Agile transformation paired with Accenture's respected global platform and in-depth technology expertise uniquely positions us as the leading business agility transformation consultancy. We drive disruption and accelerate business change with our clients, our partners and our community. With the most experienced Agile coaches and consultants in the industry, Accenture|SolutionsIQ is a place where we're uncovering the next wave of what it means to be an Agile enterprise by doing it ourselves and helping other do it too. We are the destination for Agilists looking to change the world. Join the Movement! Visit us here to find out more about the Accenture|SolutionsIQ Agile Practice.
You AreA Scrum Master/ Agile Team Coach who embodies an Agile mindset and is passionate about empowering an Agile culture. You have experience providing hands-on coaching, guidance, and support to all members of Agile teams. You've got experience advising teams, and you draw on that and lead by example to challenge the status quo and promote an environment and culture of continuous improvement, experimentation, and innovation. You have listening, facilitation, and conflict-resolution skills in spades, and you use them to help the people and teams you coach reach their highest potential and flourish in a collaborative Agile organization.
The Work- Advise and guide organizations through their Lean-Agile transformation- Work with managers to define strategies for transitioning to Lean-Agile practices- Lead coaching activities across functional areas- Lead workshops and training sessions to educate people on Agile values, principles, and practices- Mentor and pair with people in client organizations focusing on becoming true Lean-Agile practitioners and building lasting Agile skills- Coach and mentor more junior Accenture|SolutionsIQ team members on how to influence organizational change- Support the internal Accenture|SolutionsIQ product development team on refining products and services- Be ready to rack up those air miles with weekly travel to client sitesFor now, all Accenture business travel, international and domestic, is currently restricted to client-essential sales/delivery activity only.Please note: The safety and well-being of our people continues to be the top priority, and our decisions around travel are informed by government COVID-19 response directives, recommendations from leading health authorities and guidance from a number of infectious disease experts.
Here's What You Need
Minimum of 2 years' experience as a Certified ScrumMaster or Certified Scrum Product Owner- Minimum of 2 years' practical Agile experience- Bachelor's degree or equivalent (minimum 12 years) work experience. (If Associate's Degree, must have minimum 6 years work experience)Bonus Points If- You have experience coaching multiple teams at the same time- You have experience navigating a consulting engagement, managing customer expectations, and ensuring your work is aligned with the goals and objectives outlined in a statement of work- You excel in pragmatic problem-solving, resolving interpersonal conflicts, and helping people communicate effectively- You have a proactive and empowering nature that makes others want to follow your lead- You know when to step in and lead and when to step back and let the team determine the best course of action- You have experience with the Scaled Agile Framework (SAFe) and/or any other popular Agile practices and frameworks (e.g., Scrum, Lean, Kanban, Extreme Programming)- You have a basic grasp of Agile technical practices and how they operate within an Agile organization (e.g., CI, CD, XP, TDD, etc.)- You have experience conducting training and developing training materials
Accenture OverviewWe are a global collective of innovators applying the New every day to improve the way the world works and lives. Help us show the world what's possible as you partner with clients to unlock hidden value and deliver innovative solutions. Empowered with innovative tools, continuous learning and a global community of diverse talent and perspectives, we drive success in a new business architecture that disrupts conventional practices. Our expertise spans 40+ industries across 120+ countries and impacts millions of lives every day. We turn ideas into reality.Unless expressly indicated, this role is not open in the state of Colorado.
What We Believe
We have an unwavering commitment to diversity with the aim that every one of our people has a full sense of belonging within our organization. As a business imperative, every person at Accenture has the responsibility to create and sustain an inclusive environment.
Inclusion and diversity are fundamental to our culture and core values. Our rich diversity makes us more innovative and more creative, which helps us better serve our clients and our communities. Read more here (https://www.accenture.com/us-en/about/inclusion-diversity/us-workforce)
Equal Employment Opportunity Statement
Accenture is an Equal Opportunity Employer. We believe that no one should be discriminated against because of their differences, such as age, disability, ethnicity, gender, gender identity and expression, religion or sexual orientation.
All employment decisions shall be made without regard to age, race, creed, color, religion, sex, national origin, ancestry, disability status, veteran status, sexual orientation, gender identity or expression, genetic information, marital status, citizenship status or any other basis as protected by federal, state, or local law.
Accenture is committed to providing veteran employment opportunities to our service men and women.
For details, view a copy of the Accenture Equal Opportunity and Affirmative Action Policy Statement (https://www.accenture.com/_acnmedia/Careers/PDF-9/Accenture-Annual-Policy-Statement-Regarding-EEO-2018-Applicant.pdf) .
Requesting An Accommodation
Accenture is committed to providing equal employment opportunities for persons with disabilities or religious observances, including reasonable accommodation when needed. If you are hired by Accenture and require accommodation to perform the essential functions of your role, you will be asked to participate in our reasonable accommodation process. Accommodations made to facilitate the recruiting process are not a guarantee of future or continued accommodations once hired.
If you would like to be considered for employment opportunities with Accenture and have accommodation needs for a disability or religious observance, please call us toll free at 1 (877) 889-9009, send us an email (https://www.accenture.com/us-en/contact-us) or speak with your recruiter.
Other Employment Statements
Applicants for employment in the US must have work authorization that does not now or in the future require sponsorship of a visa for employment authorization in the United States.
Candidates who are currently employed by a client of Accenture or an affiliated Accenture business may not be eligible for consideration.
Job candidates will not be obligated to disclose sealed or expunged records of conviction or arrest as part of the hiring process.
The Company will not discharge or in any other manner discriminate against employees or applicants because they have inquired about, discussed, or disclosed their own pay or the pay of another employee or applicant. Additionally, employees who have access to the compensation information of other employees or applicants as a part of their essential job functions cannot disclose the pay of other employees or applicants to individuals who do not otherwise have access to compensation information, unless the disclosure is (a) in response to a formal complaint or charge, (b) in furtherance of an investigation, proceeding, hearing, or action, including an investigation conducted by the employer, or (c) consistent with the Company's legal duty to furnish information.