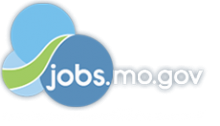 Job Information
Levi, Ray & Shoup, Inc.

Business/Research Analyst focused in UI/UX

in

St. Louis

,

Missouri
Who We Are (http://www.lrs.com/)
History

Company Overview (http://www.lrs.com/Who-We-Are/Company-Overview)

Leadership

A Message from Our CEO (http://www.lrs.com/Who-We-Are/A-Message-from-Our-CEO)

What We Believe

Our Mission (http://www.lrs.com/What-We-Believe/Our-Mission)

LRS Philosophy & Values

Community Involvement (http://www.lrs.com/What-We-Believe/Community-Involvement)

Wilkerson

Divisions (http://www.lrs.com/Divisions)

Careers

Our Culture (http://www.lrs.com/Careers/Our-Culture)

Diversity

Benefits (http://www.lrs.com/Careers/Benefits)

Offices

LRS Offices (http://www.lrs.com/Offices/LRS-Offices)

LRS Distributors

Contact (http://www.lrs.com/Contact)
Employee LoginFile Transfer (javascript();)
Filters
Careers
Added Mar 24, 2021 Business/Research Analyst focused in UI/UX (22341) St. Louis, MO | Full-time Apply (https://evoportalus.tracker-rms.com/LRS/apply?jobcode=22341)
Job Description
LRS Consulting Services has been delivering the highest quality consultants to our clients since 1979. We've built a solid reputation for dealing with our clients and our consultants with honesty, integrity, and respect. We work hard every day to maintain that reputation, and we're very interested in candidates who can help us. If you're that candidate, this opportunity is made for you!
LRS Consulting Services is seeking a Business/Research Analyst focused in UI/UX. This is a long-term opportunity with a right-to-hire with our client in St. Louis, MO. If you're that person, submit your resume now!
The Business/Research Analyst – UI/UX is responsible for working with a team to provide integrated analysis of the competitive landscape by organizing and analyzing qualitative findings from primary (interview based) and secondary (internet based) research, writing reports and/or presentations summarizing the findings and analysis, and presenting insights to clients.
Will work collaboratively on and provide leadership to an engagement team in support of the delivery of world-class actionable competitive intelligence to our clients.
Primary responsibilities and qualifications include, but are not limited to:
Analysis:
Lead the analysis of research findings to identify key business and operational insights for our clients.

Proficient in Microsoft Office Suite use, including development of visually appealing infographics

Advanced level capability with PowerPoint and Excel is highly desired.
Deliverables:
Demonstrate clear, structured approaches to deliverable creation;

Compose well-written, concise and complete reports;

Create visual elements that are logical, understandable and appropriate for the topic;

Provide a solid representation of qualitative and quantitative intelligence; ensure deliverables are accurate, timely, relevant and reliable

Prepare robust interim reports and insightful client update reports; develop executive summaries with key insights and perspectives; meet delivery and milestone dates without exception; present results to clients; train others on the development of quality deliverables.
Project Task Management:
Manage projects/tasks in an effective and efficient manner

Meet internal and external task and milestone dates

Execute balanced scope, budget, quality, risk and timeline

Develop talent, delegate appropriately, demonstrate teamwork

Demonstrate strong communication skills (internal/external) regarding project progress, issues or concerns

Train others on project management.
Client Communication/Management:
Develop and effectively manage client relationships

Execute exceptional deliverables to clients in a consistently organized, well prepared and concise manner
Coaching:
Demonstrate a commitment to team development

Provide timely and objective feedback to advance skills

Demonstrate respect for individuals -approachable, supportive

Recognize when training is necessary and take time to train those in need

Facilitate resolution of problems encountered by others

Help others with research/source strategies and tactics.
Secondary Research:
Properly identify secondary tools appropriate for the specific project

Effectively and efficiently utilize resources to gather semi- and public data; synthesize relevant information for critical facts

Create project plans; participate in ad hoc client communication related to specific projects; prepare and conduct training

Participate in the recruiting process; author whitepapers and newsletters; and other duties as assigned.
Requirements:
-Must have a minimum of 4 years of experience as a Business or Research Analyst
-Experience writing strong requirements
-Experience with UI/UX
-Experience in Product roles preferred
-Experience testing is a plus
-Corp to corp candidates will not be considered
-Candidate must be able to effectively communicate in English (written & verbal)
Colorado salary range - $20/hr to $125/hr
LRS is an equal opportunity employer. Applicants for employment will receive consideration without unlawful discrimination based on race, color, religion, creed, national origin, sex, age, disability, marital status, gender identity, domestic partner status, sexual orientation, genetic information, citizenship status or protected veteran status.