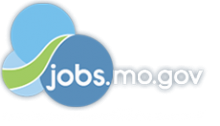 Job Information
Perspecta

Business Operations/Deputy Program Manager

in

St. Louis

,

Missouri
Description
Every day at Perspecta , we enable hundreds of thousands of people to take on our nation's most important work. We're a company founded on a diverse set of capabilities and skills, bound together by a single promise: we never stop solving our nation's most complex challenges. Our team of engineers, analysts, developers, investigators, integrators and architects work tirelessly to create innovative solutions. We continually push ourselves—to respond, to adapt, to go further. To look ahead to the changing landscape and develop new and innovative ways to serve our customers.
Perspecta works with U.S. government customers in defense, intelligence, civilian, health care, and state and local markets. Our high-caliber employees are rewarded in many ways—not only through competitive salaries and benefits packages, but the opportunity to create a meaningful impact in jobs and on projects that matter.
Perspecta's talented and robust workforce—14,000 strong—stands ready to welcome you to the team. Let's make an impact together.
Perspecta has an immediate/upcoming need for a Business Operations/Deputy Program Manager in Ft. Meade, MD or St. Louis, MO .
Perspecta is currently looking for a Business Operations / Deputy Program Manager on a 1,400 FTE contract with an approximate value of $5B. This contract employs engineers and technicians across approximately 20 partner companies in the sustainment of a world-wide operation. Candidates must demonstrate experience administering all aspects of program management on programs/contracts of similar size and scope, as responsibilities will include:
Responsible for working with and directing all task order PMs in program execution, interaction with Government PM's and senior leadership (SES level) when required by the PM to resolve critical program issues. Will support the PM on preparing weekly briefings of program status for presentation by the PM to senior leadership.

Will execute the program controls put in place by the PM and customer on a daily basis to ensure subcontractors are performing and overall contract performance is met/exceeded. This includes tracking cost, schedule, and staff management as wells as the WBS elements to report out status, progress and accomplishments.

Monitors the performance of services delivered within the contract. Monitors the quality of service delivery relative to the performance standards, ensures the consistency of work unit performance across all divisions, and oversees the implementation of corrective action for any service that performs below its established standard

Directly responsible to the PM for performance management, including measuring planned vs. completed progress against end item deliverables, and providing actual vs. baseline metrics to determine performance improvements for analysis and reporting.
Qualifications
Qualifications:
MINIMUM
Bachelor's degree in computer science, IT, or equivalent technical discipline.

PMP

Twelve years' of relevant experience with ten years' total experience as a Project Manager on projects of comparable complexity and scope.

Demonstrated experience successfully managing disparately located personnel.

Demonstrated and current experience managing program delivering systems/tools/solutions in production, while transitioning to better technology solutions.

Demonstrated experience managing cost, schedule, budget of contract against mission requirements and prioritization.

Demonstrated experience working with customers on a program related to sustainment activities on a global network supporting multiple dynamic users.

US Citizenship with an active DoD Secret security clearance is required.
PREFERRED
Demonstrated and current experience managing programs delivering technologically complex solutions.

Demonstrated and current experience managing IDIQ programs with multiple active task orders using FFP, FPIF, CPFF contract types.

Prior experience managing projects with Government dependencies and the ability to work with these customers to resolve complex issues.

Prior experience managing projects with OCONUS short and long term deployments.

TS/SCI
Job: Services
Primary Location: United States-Maryland-Ft. Meade
Other Locations: United States-Missouri-St. Louis
Schedule Full-time
Shift Day Job
Travel No
EEO Tagline Perspecta is an AA/EEO Employer - Minorities/Women/Veterans/Disabled and other protected categories
Req ID: 1683933