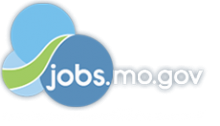 Job Information
Federal Reserve Bank

Business Operations Coordinator

in

St. Louis

,

Missouri
The St Louis Fed is one of 12 Reserve Banks serving all or parts of Missouri, Illinois, Indiana, Kentucky, Tennessee, Mississippi and Arkansas. The St. Louis Fed's responsibilities include promoting stable prices, economic growth and a sound financial system, providing payment services to financial institutions, supporting the U.S. Treasury's financial operations, and advancing economic education, community development and fair access to credit.
Overview
The External Engagement and Corporate Communications Division is looking for an action-oriented professional to become our newBusiness Operations Coordinator. As our coordinator, you will need expertise in financial analysis, developing reports and presenting information in summary form. You will report to an officer and oversee the division's budget and procurement processes, project reporting and other shared Bank responsibilities such as business continuity and user access. You also will manage a two-member team who provide departmental administrative and budget support.
Responsibilities
Manage the division's day-to-day budget activities for a $12 million direct expense budget across multiple services, and prepare reports and analyses for executive review and discussion.
Lead annual budgeting processes, including responsibility for monthly budget forecasting, creation of summary-level budgeted and spending reports, tracking of priority project spend, and preparation of monthly costing for capital development projects.
Oversee the division's procurement processes including vendor contracts, electronic subscriptions, software purchases, payments and ad hoc requests.
Administer the division's project and portfolio management (PPM) tool, which includes: o Weekly review of incoming project requests, tracking resource assignments, and acting as backup to the budget analyst for daily project requests and routing for resource assignment. o Weekly review of projects and follow-up with project managers and resources. o Creation of monthly summary report on project performance based on in-depth analysis of project hours and performance. o Division communications and trainings on PPM tool and associated processes.
Oversee workload and assignments of division administrative assistant and budget analyst.
Manage division user access requests and reporting, ensuring information security processes are followed for user access.
Oversee the division's records management processes and business continuity documentation, acting as backup to the budget analyst and division administrative assistant.
Qualifications
Bachelor's degree in business or related field, or commensurate experience
5 year's relevant experience
Proficient in budget principles and financial analysis with the ability take ownership of division's budget functions
High degree of skill in Excel and previous experience completing analysis on data sets with insights and next steps provided in summary
Understanding of an end-to-end procurement processes
Experience managing projects and teams a plus
Travel (5%)
Benefits
Our organization offersbenefitsthat are the best fit for you at every stage of your career:
Pension plan, 401K, Comprehensive Insurance Plans, Tuition Reimbursement Program, Onsite Wellness & Fitness Center, Backup Dependent Care (Child & Adult),and more
Ranked as the #2 Top Workplace in the St. Louis Region in 2020, the Federal Reserve Bank of St Louis is committed to building an inclusive workplace, where employees' diversity—in age, gender, race and ethnicity, sexual orientation, gender identity or expression, disability, and cultural traditions, religion, life experiences, education and socioeconomic backgrounds—are recognized as a strength. Embracing our diversity encourages employees to bring their valued perspectives to the table when generating ideas and solving problems and promotes an environment where innovation and excellence grow. Learn moreaboutthe Bank and its culture; check out ourCareers Site.
The Federal Reserve Bank of St Louis is an Equal Opportunity Employer.
Organization: *Federal Reserve Bank of St. Louis
Title: Business Operations Coordinator
Location: MO-St. Louis
Requisition ID: 267347