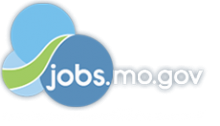 Job Information
Accenture

Azure Data & Analytics Consultant

in

St. Louis

,

Missouri
For now, all Accenture business travel, international and domestic, is currently restricted to client-essential sales/delivery activity only.
Please note: The safety and well-being of our people continues to be the top priority, and our decisions around travel are informed by government COVID-19 response directives, recommendations from leading health authorities and guidance from a number of infectious disease expert
Join Accenture and help transform leading organizations and communities around the world. The sheer scale of our capabilities and client engagements, in conjunction with the way we collaborate, operate and deliver value, provides an unparalleled opportunity to grow and advance. Choose Accenture and make delivering innovative work part of your extraordinary career.
People in Technology drive delivery and capability excellence through the design, development and/ or delivery of a solution, service, capability or offering. They grow into delivery-focused roles, and can progress within their current role, laterally or upward. We partner with our clients to help transform their data into an 'Appreciating Business Asset.'
As part of Data & AI, you will lead technology innovation for our clients through robust delivery of world-class solutions. You will build better software better! There will never be a typical day and that's why people love it here. The opportunities to make a difference within exciting client initiatives are unlimited in the ever-changing technology landscape. You will be part of a highly collaborative and growing network of technology and data experts, who are taking on today's biggest, most complex business challenges using the latest data and analytics technologies. We will nurture your talent in an inclusive culture that values diversity. Come grow your career in Technology at Accenture!
Basic Qualifications:
Minimum of 3 years of combined data, analytics and strategic consulting experience

Minimum of 3 years of hands-on experience on Big Data technologies such as Java, Node.js, C##, Python, SQL, EC2, S3, Lambda, Spark/SparkSQL, Hive/MR, Pig, Oozie and streaming technologies such as Kafka, Kinesis, NiFI etc.

Minimum 2 years of hands on experience with Azure Cloud Platform, Azure ML, Synapse, and Databricks on Azure

Minimum of two years of experience one or more of the following areas:

Business Translator (identifying business problem, initiative, analytics intervention, data scientist management, data science interpretation, storytelling)

Analytics led Performance models (spanning multi-functions with direct/ indirect causality, used to inform strategic and operational planning and decision making)

Data & Analytics Transformation (current state assessment, strategy development, value case, roadmap, and blueprint)

Process Automation, Machine Learning, and Artificial Intelligence practices (knowledge of how advancing digital tools and techniques are applied in enterprise data and analytics strategies and roadmap
Preferred Qualifications:
Experience with Data Warehouse migration

Experience with cognitive and AI services on the Azure platform

Experience and certification with non Azure cloud platforms is a plus

Create a value chain to help address the challenges of acquiring data, evaluating its value, distilling & analyzing.

Lead data modeling activities to capture and model data requirements, business rules, and logical and physical models

Examine data from multiple sources, Teradata and Oracle, and share insights which provide competitive advantage
** Applicants for employment in the US must have work authorization that does not now or in the future require sponsorship of a visa for employment authorization in the United States and with Accenture.
Equal Employment Opportunity Statement
Accenture is an Equal Opportunity Employer. We believe that no one should be discriminated against because of their differences, such as age, disability, ethnicity, gender, gender identity and expression, religion or sexual orientation. Our rich diversity makes us more innovative, more competitive and more creative, which helps us better serve our clients and our communities. All employment decisions shall be made without regard to age, race, creed, color, religion, sex, national origin, ancestry, disability status, veteran status, sexual orientation, gender identity or expression, genetic information, marital status, citizenship status or any other basis as protected by federal, state, or local law.
Accenture is committed to providing veteran employment opportunities to our service men and women. For details, view a copy of the
Accenture Equal Opportunity and Affirmative Action Policy Statement
Requesting An Accommodation
Accenture is committed to providing equal employment opportunities for persons with disabilities or religious observances, including reasonable accommodation when needed. If you are hired by Accenture and require accommodation to perform the essential functions of your role, you will be asked to participate in our reasonable accommodation process. Accommodations made to facilitate the recruiting process are not a guarantee of future or continued accommodations once hired. If you would like to be considered for employment opportunities with Accenture and have accommodation needs for a disability or religious observance, please call us toll free at 1 (877) 889-9009, send us an email or speak with your recruiter.
Other Employment Statements
Candidates who are currently employed by a client of Accenture or an affiliated Accenture business may not be eligible for consideration. Job candidates will not be obligated to disclose sealed or expunged records of conviction or arrest as part of the hiring process. The Company will not discharge or in any other manner discriminate against employees or applicants because they have inquired about, discussed, or disclosed their own pay or the pay of another employee or applicant. Additionally, employees who have access to the compensation information of other employees or applicants as a part of their essential job functions cannot disclose the pay of other employees or applicants to individuals who do not otherwise have access to compensation information, unless the disclosure is (a) in response to a formal complaint or charge, (b) in furtherance of an investigation, proceeding, hearing, or action, including an investigation conducted by the employer, or (c) consistent with the Company's legal duty to furnish information.
Unless expressly indicated, this role is not open in the state of Colorado.