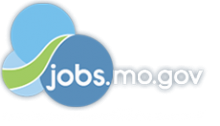 Job Information
Kerber, Eck & Braeckel LLP

Audit Staff

in

St. Louis

,

Missouri
Job Duties:
We are seeking high-energy audit staff that will be responsible for working on audits, reviews, compilations and corporate tax preparation. This position is given a wide variety of diversified assignments under the supervision of other professionals. You will work closely with clients and their personnel to perform inquiries regarding internal control and financial related questions. You will also utilize specialized software programs. You will receive on-the-job training, as well as continuing professional education. Travel typically ranges from 10-20%.
Qualifications:
? Bachelor?s or Master?s degree in Accounting required? CPA certified or CPA exam eligible? Beginning understanding of audit principles, practices and regulations? Knowledge of FASB standards, GAAP and GAAS? Excellent written and verbal communication skills? Strong analytical and mathematical abilities? Microsoft Office proficiency including Excel and Word? Customer service oriented? Ability to work autonomously and in a team focused environment? Strong organization and detail orientation skills? Excellent time management skills
Careers at KEB
KEB is a regional accounting firm located in the Midwest. We have earned an excellent reputation for being a high-quality firm that provides outstanding client service. Therefore, we attract top notch college graduates who are highly motivated and enjoy working in a friendly, team-oriented atmosphere. KEB offers a competitive wage and benefit package and salary is commensurate with experience. Because of our size and location, we service a diverse group of clients. KEB's diverse client base provides great opportunities to work with clients in finance and banking, construction, retail/wholesale, not-for-profit, government, insurance, small business, healthcare, agribusiness and manufacturing. Kerber, Eck & Braeckel LLP is an Equal Opportunity Employer.