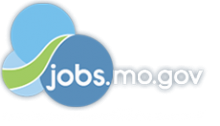 Job Information
Federal Reserve Bank

Associate Instructional Designer

in

St. Louis

,

Missouri
The St Louis Fed is one of 12 Reserve Banks serving all or parts of Missouri, Illinois, Indiana, Kentucky, Tennessee, Mississippi and Arkansas. The St. Louis Fed's responsibilities include promoting stable prices and economic growth, promoting a sound financial system, providing payment services to financial institutions, supporting the U.S. Treasury's financial operations, and advancing economic education, community development and fair access to credit. * * Overview
Supervision Learning manages the national commissioning programs, and ongoing learning initiatives for Supervision within the Federal Reserve System and is looking for an engaged, dynamicAssociate Instructional Designer.
Our teams are comprised of staff from all 12 Reserve Banks and the Board of Governors, operate virtually and meet periodically in person. Our custom learning solutions use leading-edge technology and range from quick-to-market deliverables to comprehensive training curricula. Our team works in a collaborative environment and we value creativity and new ideas. We have an experienced and diverse team that includes instructional designers, developers, and project managers.
As our Associate Instructional Designer, you will report to a Manager and work with our team to create and develop engaging learning experiences. Also, you will use your expertise in instructional design, adult learning principles, and industry best practices to help our clients solve their strategic problems. We welcome individuals from a variety of settings including instructional design, technical writing, or technology/graphics.
You will work within the Federal Reserve Bank of St. Louis; however, relocation or remote work options may be available for candidates meeting certain criteria. * * Responsibilities * Collaborate and consult with peers and clients to analyze our business problems, organize information, and use solid design rationale to create appropriate solutions. * Communicate instructional recommendations and effect of project decisions in an online business environment. * Support the full product lifecycle through a partnership with the team and clients. * Find and mitigate risks as opportunities to ensure delivery of a successful product and experience. * Establish relationships with clients and peers. * Additional responsibilities; this description is not an exhaustive list of the responsibilities of this position.
Qualifications * Bachelor's degree in instructional design or related field of study or commensurate experience. * 3 years' experience in instructional design or similar field. * Familiarity with instructional design technology tools and best practices. * Experience establishing organizational relationships with a diverse group of people using virtual tools. * Perform as a flexible team member with initiative and thought leadership. * Excellent business writing, consulting, and delivery skills. * Candidates with less experience may be considered at a lower job grade or salary. * Travel (5-10%) * Position requires US Citizen or lawful permanent resident intending to become a citizen who meets certain other requirements Benefits
Our organization offersbenefitsthat are the best fit for you at every stage of your career: * Pension plan, 401K, Comprehensive Insurance Plans, Tuition Reimbursement Program Onsite Wellness & Fitness Center, Backup Dependent Care (Child & Adult),and more Ranked as a Top Workplace, the Federal Reserve Bank of St Louis is committed to building an inclusive workplace, where employees' diversity—in age, gender, race and ethnicity, sexual orientation, gender identity or expression, disability, and cultural traditions, religion, life experiences, education and socioeconomic backgrounds—are recognized as a strength. Embracing our diversity encourages employees to bring their valued perspectives to the table when generating ideas and solving problems, and promotes an environment where innovation and excellence thrive. Learn moreaboutthe Bank and its culture; check out ourCareers Site.
The Federal Reserve Bank of St Louis is an Equal Opportunity Employer.
This position requires access to confidential supervisory information and/or FOMC information, which is limited to "Protected Individuals" as defined in the U.S. federal immigration law. Protected Individuals include, but are not limited to, U.S. citizens, U.S. nationals, and U.S. permanent residents who either are not yet eligible to apply for naturalization or who have applied for naturalization within the requisite timeframe. Candidates who are not U.S. citizens or U.S. permanent residents may be eligible for the information access required for this position and sponsorship for a work visa, and subsequently for permanent residence, if they sign a declaration of intent to become a U.S. citizen and meet other eligibility requirements.
In addition, all candidates must undergo a background check and comply with all applicable information handling rules, and all non-U.S. citizens must sign a declaration of intent to become a U.S. citizen and pursue a path to citizenship.
Organization: *Federal Reserve Bank of St. Louis
Title: Associate Instructional Designer
Location: MO-St. Louis
Requisition ID: 266267