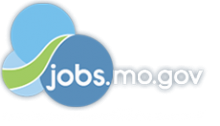 Job Information
Cigna

Agile Product Owner Advisor, Express Scripts

in

St. Louis

,

Missouri
PROFILE SUMMARY
The Business Product Operations (BPO) Advisor is the business owner of assigned products or capabilities within PBMS. Key responsibilities will be to own the product development lifecycle of assigned product or capability area. This role will focus on Member Communication improvement opportunities associated with PBM and Home Delivery retention, growth and development. By working closely with internal stakeholders and our technology partners, the role will help plan, assess, and define business requirements, timelines and financial savings opportunities.
ESSENTIAL FUNCTIONS
Responsibilities of the Product Development Life-cycle:
Ideation and Brainstorming: Provide SME knowledge of root cause and enhancement opportunities. Participate in ideation sessions, continuous improvement initiatives, and provide insightful feedback. Start of the business case; explaining purpose and "whys"

Evaluating the Ideas : Review high-level data to evaluate opportunity. Provide feedback on and /or create high-level solutions. Refinement of business case and initial details.

Business Analysis / Market Research : Working with financial analysts and strategic analytics team to evaluate market research and/or business impact. Provide assumptions for analysis (adoption/ramp up/etc.). Refine business case; initial benefit determined / validated. Create Program Epics for Intake and Socialization

Design Solution / Experience : Review details of the business case with appropriate teams. Review Technology solutions and provide feedback and approval. Partner with appropriate resources to create experience/process maps.

Prototype / Proof of Concept : Crowdsource wireframes, process maps, etc., as applicable with end-users and/or functional leaders, and adjust accordingly. Execute or work with implementation/business teams as needed. Leverage data for adoption/implementation approach

Adoption / Marketing Plans : Review with leaders on implementation/adoption approach. Engage with and follow change management guidelines and best practices. Create and/or partner with implementation/business partners to create adoption/marketing plan. Additional stakeholder alignment as needed.

Capability / Product Build: Work with Technical Product Owners to identify and elaborate epics and user stories, and ensure business requirements are met.

Launch and Benefit Validation : Work with appropriate teams to develop tracking mechanism. Work to identify the organizational readiness/Change Management needs.
Additional Responsibilities outside of Product Development Responsibilities:
Owns and updates status reports

Defining current state of your assigned product area

Understanding technology systems impacted by your product/capability area

Understanding of trends and metrics associated with your product/capability area

SME support for other projects

Participate in budget commitment exercises

Consistently evaluate pipeline opportunities

Responsibility for certain communications and/or communication channels
QUALIFICATIONS
3-5 years of relevant experience or Bachelor's degree with 2-3 years relevant experience

Knowledge of the PBM or healthcare industry preferred

Strong knowledge of customer service or patient interaction experience

Strong knowledge of Communication Industry

PC skills including knowledge of Microsoft Office

Knowledge of customer relation management systems, home delivery systems, communication systems

Strong written and verbal communication skills and presentation skills required to both internal and external customers

Thorough understanding of business operations and processes required

Strong understanding of financial models and forecasting

Strong knowledge of SDLC/Agile process

Problem-solving skills with the ability to work cross-functionally to resolve issues and generate results among potentially conflicting constituencies

High-level of confidence, integrity, enthusiasm, executive presence and a personality that fits a fast-paced, energetic and proactive organization

Ability to influence others

Proven ability to work in a team environment

Ability to build strong relationships with peers across the organization

Adaptable. Ability to effectively work within a complex, matrix environment
ABOUT EXPRESS SCRIPTS
At Express Scripts, we dare to imagine a better health care system, and we're driven to make it happen. Where some see obstacles, we see possibilities. We're challengers, difference-makers and opportunity-seekers, united with our partners in pursuit of a simpler, more sustainable system and better health for all.
We have always acted first to take on the toughest challenges. We uniquely partner across the health care ecosystem to uncover opportunities, take action, advance health care and deliver better outcomes – like no one else can. We believe health care can do more. We are Champions For BetterSM.
Express Scripts, part of Cigna Corporation, unlocks new value in pharmacy, medical and beyond to further total health for all.
About Cigna
Cigna Corporation (NYSE: CI) is a global health service company dedicated to improving the health, well-being and peace of mind of those we serve. We offer an integrated suite of health services through Cigna, Express Scripts, and our affiliates including medical, dental, behavioral health, pharmacy, vision, supplemental benefits, and other related products. Together, with our 74,000 employees worldwide, we aspire to transform health services, making them more affordable and accessible to millions. Through our unmatched expertise, bold action, fresh ideas and an unwavering commitment to patient-centered care, we are a force of health services innovation.
When you work with Cigna, you'll enjoy meaningful career experiences that enrich people's lives while working together to make the world a healthier place. What difference will you make? To see our culture in action, search #TeamCigna on Instagram.
Qualified applicants will be considered without regard to race, color, age, disability, sex, childbirth (including pregnancy) or related medical conditions including but not limited to lactation, sexual orientation, gender identity or expression, veteran or military status, religion, national origin, ancestry, marital or familial status, genetic information, status with regard to public assistance, citizenship status or any other characteristic protected by applicable equal employment opportunity laws.
If you require reasonable accommodation in completing the online application process, please email: SeeYourself@cigna.com for support. Do not email SeeYourself@cigna.com for an update on your application or to provide your resume as you will not receive a response.