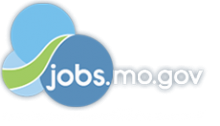 Job Information
VIVA USA Inc

Agile Product Management Advisor

in

St Louis

,

Missouri
Req Ref No: SGMOAP194 Location: St Louis, MO Duration: 5.0 months
Description
Description:
Technical Product Owner – Agile Product Manager Advisor
The Technical Product Owner (TPO) owns all aspects of their technical products, leading business value creation and managing overall product health. The TPO understands business and technology objectives, communicates the product vision and roadmap, and prioritizes and translates needs into requirements to ensure that expected outcomes are achieved. 
Essential Functions:
Understanding Business Needs: Collaborate with disparate stakeholder groups to identify, understand, and capture the functional needs of product stakeholders and define non-functional requirements to ensure value is delivered. Help the team demo completed work to product stakeholders. Own or contribute to the technical product roadmap. Communicating Needs and Enabling Teams to Deliver Quality Products: Communicate business needs, write definition-of-ready user stories, and incorporate architectural changes recommended by engineering. Maintain groomed backlog for business stakeholder priorities, ensuring the greatest value is delivered soonest. Actively participate in team retrospectives, finding ways for the team to incrementally improve. Make Teams Awesome: Leverages agility tools (e.g. Jira) and implements strategies to optimize team performance and achieve overall department objectives (e.g. manage story aging, manage WIP, epic size/throughput, etc.). Delivering Iterative Value: Ensure team's work creates iterative value (e.g. supports the completion of MVPs/Epics in concert with other teams). Plan delivery of iterative value with other TPOs and prioritize/groom backlog accordingly to ensure highest level of quality. Manage unaddressed issues and determine resolutions. Owning Product Health: Identify and monitor tech product health metrics (e.g. KPIs, defect trends, compliance and security) to ensure business outcomes. Ensure recommended amount of team capacity is utilized for improving technical product health and driving down technical debt (e.g. integration and deployment of tooling, test automation, etc.).
SCOPE OF JOB  :
Provide quantitative data reflecting the scope and impact of the job –such as budget managed, sales/revenues, profit, clients served, adjusted scripts, etc. Contributes to the completion of specific programs and projects. Failure to obtain results or erroneous decisions or recommendation would typically result in serious program delays and considerable expenditure of resources. Formal Education and/or Training:  Bachelor's degree in related field or equivalent work experience 
Years of Experience: 
3-5 years relevant experience, previous coding or business analysis experience preferred but not necessary. Experience working in technology or in close engagement.
Licensures/Certifications: 
Certified Scrum Product Owner (CSPO) preferred, but not necessary.
Computer or Other Skills: 
Microsoft Office Agile requirement tools (JIRA, Rally, etc.) Collaboration tools (HipChat, Slack, Confluence, etc.) Diagramming and drawing tools (Visio, etc.)
Knowledge and Abilities: 
Experience writing user stories Knowledge of user experience and solution design essential High degree of comfort in fast-paced dynamic / ambiguous environment Ability to balance technical knowledge with business possibility and acumen Ability to work cross functionally with Compliance, IRM, Infrastructure, and Software Engineering Passionate stakeholder advocate with ability to identify and meet customer needs within agile framework Knowledge of PBM, healthcare industry helpful; advanced knowledge of project development, including process mapping, demonstrated effective leadership and analytical skills; advanced facilitation and negotiation skills; advanced written and verbal communication skills are a must; willingness to work a flexible schedule to accommodate business and travel requirements
VIVA is an equal opportunity employer. All qualified applicants have an equal opportunity for placement, and all employees have an equal opportunity to develop on the job. This means that VIVA will not discriminate against any employee or qualified applicant on the basis of race, color, religion, sex, sexual orientation, gender identity, national origin, disability or protected veteran status.