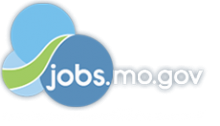 Job Information
Federal Reserve Bank

Administrative Assistant

in

St. Louis

,

Missouri
The St Louis Fed is one of 12 Reserve Banks serving all or parts of Missouri, Illinois, Indiana, Kentucky, Tennessee, Mississippi and Arkansas. The St. Louis Fed's responsibilities include promoting stable prices, economic growth and a sound financial system, providing payment services to financial institutions, supporting the U.S. Treasury's financial operations, and advancing economic education, community development and fair access to credit.
Overview
As ourAdministrative Assistant, you will provide primary administrative support for and report to the Vice President of a Federal Reserve System Technology Team, SASTeC and Officers and staff as assigned. You also will work with different Fed System and District personnel.
Responsibilities
Maintain calendars for our officers(s): schedule appointments to avoid conflicts; maintain project logs or other tracking systems; follow up to ensure deadlines are met.
Coordinate tasks for the SASTeC group: e.g., room reservations, maintaining attendance lists, visitor notifications, food requests, A/V equipment.
Open, sort, and set priorities for incoming mail, email or work; may create responses to correspondence for officer's signature, distributes work to the appropriate area or person.
Assist on conference and project calls by note taking and distributing notes, action item collection, follow up.
Prepare materials and supporting documents in preparation for scheduled meetings.
Pay for items using P-card; ensure all invoices are on file, bills are charged to the correct account, appropriate documentation accompanies bills and they are verified by management promptly and reconcile the purchasing card. The types of items include purchased supplies, classes, travel.
Create letters, memos, forms, or other documents; draft responses for officer's signature; proofread and corrects draft correspondence.
Help develop presentations; spreadsheets or other analytic tools to enter information and produce reports, insights to compile information upon request
Help administer SharePoint sites.
Assist officer in researching topics or reviewing records.
Operate all office equipment including copiers, telecommunications equipment, fax machines.
Maintain sensitive office automated and paper file systems.
Track all new hires; ensure materials are ready for them on their first day and that their departments receive necessary information. Assure their desk is set up and stocked.
Submit Card Access Request forms for both employee and contract staff.
Create work orders.
Maintain department organization charts.
May coordinate and help set up for multiple Bank or department sponsored activities. Examples of such are employee appreciation lunches, bank sponsored events like United Way or Canned Food Drive, or project related events.
Qualifications
High School Diploma or equivalent
4years relevant experience
Considerable skill with the following: o Office practices and protocols. o Microsoft Office Suite o Automated phone systems, personal computers and peripherals o Email and calendaring systems and databases.
Benefits
Our organization offersbenefitsthat are the best fit for you at every stage of your career:
Pension plan, 401K, Comprehensive Insurance Plans, Tuition Reimbursement Program, Onsite Wellness & Fitness Center, Backup Dependent Care (Child & Adult),and more
Ranked as the #2 Top Workplace in the St. Louis Region in 2020, the Federal Reserve Bank of St Louis is committed to building an inclusive workplace, where employees' diversity—in age, gender, race and ethnicity, sexual orientation, gender identity or expression, disability, and cultural traditions, religion, life experiences, education and socioeconomic backgrounds—are recognized as a strength. Embracing our diversity encourages employees to bring their valued perspectives to the table when generating ideas and solving problems and promotes an environment where innovation and excellence grow. Learn moreaboutthe Bank and its culture; check out ourCareers Site.
The Federal Reserve Bank of St Louis is an Equal Opportunity Employer.
Organization: *Federal Reserve Bank of St. Louis
Title: Administrative Assistant
Location: MO-St. Louis
Requisition ID: 267573