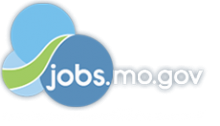 Job Information
Cigna

Administrative Assistant Senior Representative- Accredo

in

St. Louis

,

Missouri
The Administrative Assistant Senior Representative provides administrative support, with the majority of duties being high level administrative tasks. This may include planning/coordinating large events, meetings, or conferences and screening inquiries or complaints as well as projects and space planning. Performs budget preparation, scheduling, reporting and tracking information, a wide variety of complex typing functions, as well as editing and composing correspondence. Provides logistical support to department, including remedy requests and operational escalations, organization of fax/copy/mail area, ordering supplies, and coordinating new employee onboarding. Maintains general organization of the department common spaces. Orders departmental supplies and conducts special projects as assigned (eg, department moves, project tracking).
Work requires initiative and judgment in making decisions and knowledge of department and company policies and procedures. Typically supports Principals, Senior Principals, Directors, Senior Directors, or Managing Directors. Will report directly to Sr Manager of Pharmacy Operations.
Excited to grow your career?
We value our talented employees, and whenever possible strive to help one of our associates grow professionally before recruiting new talent to our open positions. If you think the open position you see is right for you, we encourage you to apply!
Our people make all the difference in our success.
Essential Functions
Proactively meet the various administrative support needs of the department and its team members

Take the initiative to engage with team members, solve problems, gather needed information, produce reports, carry out work requests and handle special projects to help make team members more productive and effective

Use data and prepare reports using spreadsheets and PowerPoint as needed, suitable for use in presentations; assist with the preparation of materials for meetings, presentations, or conferences

Perform administrative functions such as filing, copies, printing, etc.

Compose memos and correspondence for multiple leaders

Help coordinate access and new hire set-up for multiple operational areas. Work with IT to solve operational/system issues. Handle and follow up on department or team member Help Desk requests

Help coordinate event planning for critical operations meetings including quarterly business reviews

Provide effective and expeditious meeting coordination, including conference room scheduling and any other necessary resources

Coordinate with other administrative assistants in the department, providing back-up as needed

Other duties as assigned.
Qualifications
High school diploma or equivalent

Strong organizational and time management skills; ability to manage multiple priorities simultaneously

Excellent communication skills (oral and written)

Demonstrated proficiency in Microsoft Word, Excel, PowerPoint, Access, and Visio

Proficient with internet and email systems

Ability to work in a team environment and interact with all professional levels

Ability to keep sensitive information confidential is critical

Strong communication skills and multi task capabilities

Work requires initiative and judgment in making decisions; knowledge of business operations and policies/procedures is helpful
About Cigna
Cigna Corporation exists to improve lives. We are a global health service company dedicated to improving the health, well-being and peace of mind of those we serve. Together, with colleagues around the world, we aspire to transform health services, making them more affordable and accessible to millions. Through our unmatched expertise, bold action, fresh ideas and an unwavering commitment to patient-centered care, we are a force of health services innovation. When you work with us, or one of our subsidiaries, you'll enjoy meaningful career experiences that enrich people's lives. What difference will you make?
Qualified applicants will be considered without regard to race, color, age, disability, sex, childbirth (including pregnancy) or related medical conditions including but not limited to lactation, sexual orientation, gender identity or expression, veteran or military status, religion, national origin, ancestry, marital or familial status, genetic information, status with regard to public assistance, citizenship status or any other characteristic protected by applicable equal employment opportunity laws.
If you require reasonable accommodation in completing the online application process, please email: SeeYourself@cigna.com for support. Do not email SeeYourself@cigna.com for an update on your application or to provide your resume as you will not receive a response.