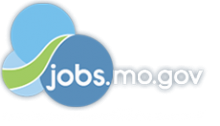 Job Information
Kemper Insurance

Actuarial Analyst (Life)

in

St. Louis

,

Missouri
Location(s)
Chicago IL
Details
POSITING TITLE: ACTUARIAL ANALYST (LIFE)
Kemper is one of the nation's leading specialized insurers. Our success is a direct reflection of the talented and diverse people who make a positive difference in the lives of our customers every day. We believe a high-performing culture, valuable opportunities for personal development and professional challenge, and a healthy work-life balance can be highly motivating and productive. Kemper's products and services are making a real difference to our customers, who have unique and evolving needs. By joining our team, you are helping to provide an experience to our stakeholders that delivers on our promises.
POSITION SUMMARY :
Performs moderately complex pricing analyses and provides actuarial support for filings. Prepares and analyzes moderately complex internal management information. This position works closely with the Actuarial Manager, Actuarial Director, Data Scientists, and Product Managers to develop appropriate pricing and product strategies to support organizational goals. Pursuing actuarial accreditation (ASA, FSA), if not yet achieved.
PRINCIPAL DUTIES AND RESPONSIBILITIES :
Produce sound premiums and policy values with strong understanding of actuarial pricing methodology

Support state filing process with actuarial memorandum, actuarial certifications, correspondence with regulators, and documentation of analysis

Perform moderately complex pricing analyses, such as premium calculations, policy value calculations, sensitivity testing, compliance testing and ad-hoc analysis

Quantify, validate and prepare proposed premiums

Prepare actuarial proposals for management and business partners

Pull, aggregate, and query experience data

Develop recommendation on premiums and policy values to satisfy financial objectives of the organization

Perform complex experience analysis (e.g. mortality and lapse analysis)

Automate and enhance processes to improve efficiencies

Support and/or lead the development and design of new plans, programs, processes, products up to moderate complexity

Support financial forecasting/planning process

Complete pricing projects and ad-hoc requests

Support management information to inform business partners on the health of the business

Communicate effectively with management and business partners

Adhere to internal and external compliance requirements/standards

Assist with the development of junior-level staff

Develop skills through continuing education opportunities

Meet expectations for Society of Actuaries (SOA) exam progress and/or continuing education
MINIMUM JOB REQUIREMENTS :
3 or more years of experience as an actuarial analyst or pricing analyst, preferably Life experience

Successful completion of 4 or more actuarial exams or demonstrates equivalent knowledge

Bachelor's degree in actuarial science, mathematics, statistics, economics or related field, or the equivalent in related work experience

Proficiency in Microsoft Excel
Competitive candidates will have:
Proficiency in VBA

Proficiency in SQL, SAS, Python or R

Proficiency with actuarial modeling software (e.g. GGY-AXIS, MG-ALFA, PolySystems, etc.)
REQUIRED JOB SKILLS:
Strong analytical skills

Strong understanding of actuarial pricing methodologies and practices

Basic knowledge actuarial modeling software (e.g. GGY-AXIS, MG-ALFA, PolySystems, etc.)

Basic understanding of financial reporting (e.g. GAAP, Stat, income statement, balance sheet, etc.)

Perform actuarial pricing analysis with minimal supervision and makes reasonable assumptions/judgments

Understand and make observations on market implications of business strategies

Creative problem-solver with strong quantitative skills that can spot patterns, trends, and opportunities in data

Propose and implement improvements in actuarial methodologies and analyses

Strong written and verbal communication skills to convey complex topics in an understandable, concise manner to both technical and non-technical audiences

Organizational skills including time management and the ability to handle multiple priorities

Track own plan performance and project timelines

Work effectively to meet deadlines

Proven contributor of ideas for enhancements in procedures and processes to improve efficiencies

Take initiative to lead projects of both a technical and non-technical nature

Ability to review others' work for reasonableness and identify opportunities for enhancement

Assist with development of junior level staff

Interpersonal skills

Works effectively in a team environment

Proficiency in Microsoft Excel and VBA

Proficiency in SQL or SAS
The above statements are intended to describe the general nature and level of work being performed. They are not intended to be construed as an exhaustive list of all responsibilities, duties and skills required of personnel so classified. The incumbent must have the abilities or aptitudes to perform each essential function proficiently with or without reasonable accommodation. Our organization has a dynamic work environment where positions evolve and change. Therefore, the Company reserves the right to modify, delete, or add job duties, responsibilities and skills that are stated in this job description at any time.
Kemper is proud to be an equal opportunity employer. All applicants will be considered for employment without attention to race, color, religion, sex, sexual orientation, gender identity, national origin, veteran, disability status or any other status protected by the laws or regulations in the locations where we operate. We are committed to supporting diversity and equality across our organization and we work diligently to maintain a workplace free from discrimination.
Kemper does not accept unsolicited resumes through or from search firms or staffing agencies. All unsolicited resumes will be considered the property of Kemper and Kemper will not be obligated to pay a placement fee.
#LI-JO1