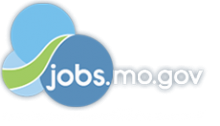 Job Information
Peabody Energy

Accounting - Development Program

in

St. Louis

,

Missouri
7978BR
External Job Title:
Accounting - Development Program
Position Description:
Position: ACCOUNTING - DEVELOPMENT PROGRAM
Location: Indiana and Wyoming
Company Info:
Program Overview:
Peabody (NYSE: BTU) is the leading global pure-play coal company, serving power and steel customers in more than 25 countries on six continents. Peabody offers significant scale, high-quality assets, and diversity in geography and products. Peabody is guided by seven core values: safety, customer focus, leadership, people, excellence, integrity and sustainability.
At Peabody, our employees have the opportunity to be challenged, live safety and team up with the best. And that's just the start of what makes Peabody an employer of choice.
Be Challenged : We provide work opportunities that are meaningful, challenging and rewarding.
Live Safety : Safety is Peabody's first value and we are committed to safety and health as a way of life.
Team Up : Peabody teams operate in an environment that is inclusive, collaborative and engaging.
If you thrive in an environment that encourages innovation, collaboration, teamwork, problem-solving and customer satisfaction, consider a career with Peabody.
THE DEVELOPMENT PROGRAM is not just a career stepping stone, it's an opportunity to start a long-term journey with a global leader in the coal mining industry. The program is intended to give recent graduates in Engineering (mining, mechanical, environmental, civil, industrial and or electrical), Occupational Health and Safety, Safety Management, Geology, Human Resources, Accounting , Finance, and those with some work experience the opportunity to apply their knowledge right away, through hands-on experience as a member of our U.S. mining operations team.
Program participants will build their professional career by working in a variety of areas at surface and underground mining operations recognized for world class excellence in safety, sustainability, productivity and environmental reclamation. The program is tailored to support not only the individual's professional growth and development, but also the needs of the business.
Participants can expect to be in the Development Program between six to twenty-four months. The program offers the flexibility to utilize the participants education, experience, and performance to determine the length of time they will need to be in the program. The program is committed to provide a solid launch into the organization with opportunities to learn the business, expand on past experiences, demonstrate strong performance, add value with key assignments, and earn credibility.
Participants can expect to learn a multitude of skills through alternate functional areas of concentration which include but are not limited to:
Safety

Leadership

Training and Development

Continuous Improvement

Mine Production

Specific Area(s) of Expertise
Participate in an Annual Summit at the Corporate office in St. Louis to share your experiences, learn from other participants, and present projects to Senior Leaders.
Requirements:
Required
Pursuing or possessing a recent degree in Accounting

A minimum cumulative GPA of 3.0 on a 4.0 scale

Legally authorized to work in the US
Preferred
Excellent communication, technical and presentation skills

Strong analytical and problem-solving skills; energy; initiative; innovation; organizational, communication and decision-making skills; and a willingness to take prudent risks

Past work experiences as a summer intern

Candidates must be geographically mobile

Have an interest in managing people and served in a leadership position in school, the military or other organization

Proficient with Microsoft Office Products
Basic Physical
Must have the ability to stand for prolonged periods of time on uneven, rocky surfaces.

Must have the ability to lift/raise 10 - 35 lbs. without mechanical assistance.

Must have the ability to be seated for up to 4 hours to operate equipment or vehicles.

Must have the ability to work in extreme conditions and in and around artificial light.

Must have the ability to work from elevated positions, walk/climb up and down stairs/steps and climb on and off equipment and ladders.

Must have the ability to perform repetitive hand and wrist motions (push, pull, twist, handle), and have rapid reflex movements of the arms and legs as well as good hand to eye coordination.

Must have the ability to wear required protective footwear, hearing and eye protection, and other personal protective equipment as required by Company and MSHA.
PEABODY IS AN EQUAL OPPORTUNITY EMPLOYER AND DOES NOT DISCIMINATE ON THE BASIS OF RACE, COLOR, RELIGION, SEX, AGE, NATIONAL ORIGIN, DISABILITY, OR STATUS AS A VETERAN OR VETERAN OF THE VIETNAM ERA.
BrassRing Req ID:
7978BR
Business Location:
0043: St. Louis Office
State:
Missouri
Job Function:
Office / Professional
City:
St. Louis
EEO Disclaimer:
Peabody Energy is an Equal Opportunity Employer