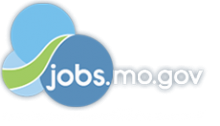 Job Information
Express Scripts

Account Director, Specialty Pharma Relations

in

St. Louis

,

Missouri
POSITION SUMMARY
The Account Director provides strategic support to the Sr. Account Director team for a select number of accounts (approximately 15). Responsibilities include, but are not limited to, financial analysis, data interpretation, Strategic Business Review development and participation in other strategic initiatives. Understanding the financial impact of assigned accounts to Accredo and CSD is critical. The position will align to the Sr. Account Director leadership team's account vision and strategy. The position will work with Business Development and Specialty Product.
ESSENTIAL FUNCTIONS
Collaborate with Sr. Account Directors of Pharma Account Management to determine Strategic Business Review vision, objectives, strategy, and presentation content.
Consult with Sr. Account Directors to determine data needs and submit data requests to support presentations.
Create data slides as needed.
Responsible for building and maintaining a slide library for department use.
Leverage business review knowledge across all 15 accounts to provide consultative feedback to Sr. Account Directors and input on client strategy.
Develop and demonstrate an understanding of assigned client needs, thinking critically as to how Accredo and CSD service offerings meet these needs.
Participate in other strategic initiatives and lead special projects as assigned, such as RFPs, eSignatures, eRx, etc.
QUALIFICATIONS
Bachelor's degree or 14-18 years of relevant experience; Master's degree preferred.
8-12 years of relevant experience with Bachelor's degree or Master's degree and 6-10 years of relevant experience.
Excellent Power Point, Excel and Microsoft Office Suite skills.
Superior verbal and written communication, analytical and organizational skills.
Knowledge of the Specialty, Healthcare, Pharma and PBM industry preferred.
Ability to assess program metrics and financials.
Strong critical thinking skills.
Sophistication at positioning our value prop and our ability to meet client needs.
Ability, confidence and experience to be counterparts with the Sr. Account Director team.
Demonstrated ability to adapt in a dynamic work environment.
Ability to prioritize work for self and make independent recommendations.
Ability to manage timelines to meet deadlines and document progress on projects as required.
Must be willing to work a flexible schedule during times of peak volume.
ABOUT THE DEPARTMENT
Our Pharma & Retail Relations team plays a key role in keeping us at the forefront of the health care evolution. Team members oversee partnerships with Accredo and CuraScript SD's key supplier groups, including brand and generic pharmaceutical manufacturers. Successfully maintaining these relationships allows our 100 million patients access to the medicine they need at a price they can afford.
ABOUT EXPRESS SCRIPTS
At Express Scripts, we dare to imagine a better health care system, and we're driven to make it happen. Where some see obstacles, we see possibilities. We're challengers, difference-makers and opportunity-seekers, united with our partners in pursuit of a simpler, more sustainable system and better health for all.
We have always acted first to take on the toughest challenges. We uniquely partner across the health care ecosystem to uncover opportunities, take action, advance health care and deliver better outcomes – like no one else can. We believe health care can do more. We are Champions For BetterSM.
Express Scripts, part of Cigna Corporation, unlocks new value in pharmacy, medical and beyond to further total health for all.