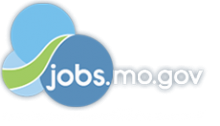 Job Information
Federal Reserve Bank

2021 Summer Internship, Research Analyst

in

St. Louis

,

Missouri
The St. Louis Federal Reserve Bank (Fed) continues to rank among the Top Workplaces in the region. The Fed nurtures a truly inclusive work environment where innovation and excellence thrive. As part of the Federal Reserve System, it promotes stable prices and economic growth, fosters a sound financial system, provides payment services to financial institutions, supports the U.S. Treasury's financial operations, and advances economic education, community development, and fair access to credit. It directly serves constituents in Missouri, Illinois, Indiana, Kentucky, Tennessee, Mississippi, and Arkansas—with branches in Little Rock, Louisville, and Memphis.
About the Intern Program
The Federal Reserve Bank of St. Louis has a Summer Internship Program that allows you the opportunity to learn about economics in the United States through the perspective of the Federal Reserve System.
The program consists of:
Direct exposure to bank operations
Valuable work experience in public service
Developmental workshops
Q&A sessions with senior leaders
Departmental information and networking sessions
Mentoring program
Structured capstone experience
There are opportunities for undergraduate students who possess strong interpersonal, analytical, communication, and organizational skills with a solid work ethic and strong motivation to learn.
About the Research Division
TheResearch Divisionconducts economic research and provides information and economic education services, all of which are used by policymakers, other researchers, teachers, students and the public. The division also supports the St. Louis Fed president in his role as a member of the Federal Open Market Committee.
The Research division's goal is to promote quality economic research, contribute to economic policy discussions, and provide premier information and economic education services to specialists and the general public alike while expanding the frontier of economic knowledge around the globe in the areas of money and banking, macroeconomics, and international and regional economics.
As an intern in theRESEARCHANALYST**group, you will:
Research data sources and methodologies of macroeconomic data series.
Create charts and tables of economic indicators.
Write summary reports on methodology and results.
Qualifications
Must have a 3.5 overall GPA
Undergraduate Student
Rising college junior or senior preferred
Candidate for Bachelor's degree in Economics
Candidates with a demonstrated interest and strong proficiency in math/statistics are strongly preferred.
All positions require excellent Excel, Word, and Adobe Acrobat skills. (Additional software requirements are noted within respective job descriptions).
Interest in monetary policy, macroeconomics, and macroeconomic and banking data is a must.
Required Skills
Demonstrated analytical/critical thinking skills
Excellent written and verbal communication skills
Detail-oriented
Strong interpersonal and organizational skills

Ability to work independently while managing numerous projects and work processes

Candidates who are taking the semester or year off due to circumstances related to Covid-19 at their school remain eligible for this internship. o This internship is likely to be remote contingent on Covid-19 developments.
To Apply
Complete the online application for the Research Intern position atCareers St Louis Fed
In addition to this application, the following documents must be uploaded in PDF or Word format and e-mailed to:research.internship@stls.frb.orgPlease use the following as the subject line,Summer 2020 Research Intern: Last Name, First Name
Cover Letter
Resume
Unofficial Transcript
Brief Writing Sample
Completed Summary File; available for download at:_http://research.stlouisfed.org/jobopps/InternApplicantSummaryFile.docx
Application Deadline: Friday, April 9, 2021
Also, for questions or concerns, contact:research.internship@stls.frb.org
The Federal Reserve Bank of St Louis is an Equal Opportunity Employer
Organization: *Federal Reserve Bank of St. Louis
Title: 2021 Summer Internship, Research Analyst
Location: MO-St. Louis
Requisition ID: 267780