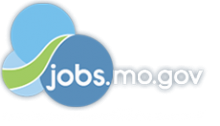 Job Information
Senior Health Solutions

Insurance Agent Operations Lead

in

St. Charles

,

Missouri
Senior Health Solutions is seeking an Insurance Agent Operations Lead to act as the Assistant to the VP of Sales.
Ideal candidates will possess a strong desire to succeed, exceptional customer service and time management skills, and a willingness to learn and grow professionally.
Current Life and Health Insurance license is required for this position.
10,000 people turn 65 every day, and most seniors are left to navigate their important insurance decisions on their own, or on what they receive through the mail. As leaders in the Missouri Final Expense and Medicare markets, our Advisors simplify the process of protecting our client?s retirement years. As brokers, we offer a wide variety of products and represent a large number of carriers to properly fit the individual needs of our clients, whether it be Life Insurance, Medicare Supplements, Medicare Advantage, Part D coverage, supplementary coverage or Annuities.
Responsibilities:
? Assists the VP of Sales in client/ agent interaction from initial call to customer retention
? Initial call to schedule meetings and collect information
? E-App entry of applications
? Customer retention
? Generate referrals through interactions with clients
? Assist in agent training materials
? New product and plan research
? Annual Enrollment Planning- Scheduling and coordinating agents and supplies
? CRM quality control of agent information in system and generating reports for management
? Agent Lead Administration and Tracking
? Responsible for agent policy flow through lifecycle- submit, resolve and administer
? Scrubs application and enrollment paperwork for discrepancies or missing information and submits business to insurance carriers.
? Assist with any other projects as needed.
Requirements:
Current Insurance License required or within 3 months of employment
Experience in insurance sales preferred
CRM or other agent/ client performance tracking knowledge a plus
Must possess the ability to work independently with little supervision
Must be highly dependable with particular attention to detail
Able to work efficiently under pressure and take on multiple projects at once
Knowledge of basic office functions, including Microsoft Excel and Outlook
Benefits:
$15-20 per hour depending on experience
IRA company matching
Health Insurance option