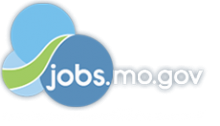 Job Information
Ensign-Bickford Aerospace and Defense

Executive Assistant, R&D and Sales

in

St. Charles

,

Missouri
Join Ensign-Bickford Industries, Inc. (EBI) and you'll be part of a team that leads science, innovation, and technology on different industry fronts. Working here will provide you with an exciting and motivating career full of development and growth opportunities throughout our businesses. We are a global company that prides itself on having passionate, diverse and dedicated employees who work together to achieve uncommon results.
This opportunity is located within our AFB International business, the global science and technology leader in pet food palatability. We develop and produce a full range of liquid and dry palatability enhancers using high-quality ingredients proven to optimize companion animal response and consumption. to learn more.
Job Description
Summary This position provides a broad range of high-level administrative support to the VP of Sales and the VP of R&D and may act as a resource for their respective teams. This position will ensure the smooth operations of each team by management of schedules, complex travel arrangements, reporting needs, keeping a pulse on the organization along with miscellaneous tasks and special projects. This role will be part of a larger administrative team and will act as a resource and backfill as needed. This position will encounter highly confidential and sensitive information, which will require a high-level of integrity and professionalism while operating in a professional environment of open communication with appropriate transparency.
Essential Duties and Responsibilities:
Assist Sales and R&D department heads and their respective teams in daily workflow with a high degree of accuracy, professionalism and confidentiality, to include management of correspondence, and responding independently when possible.
Manage, coordinate and edit high-level and highly-confidential communications

Manages multiple department Executive Level Calendars

Planning and execution of large scale and complex meetings

Schedule and planning of complex travel arrangements for domestic or international travel for individuals or groups

Backfill to the President's Executive Assistant and the Office Administrator

Meeting administration for local and global teams at multiple company sites

IFS Administration: create purchasing requisitions in IFS as needed as related to the admin role

Draft and send communications to internal and external customers on behalf of department or acting on behalf of respective executive

Concur Administration – Creates and submits Expense Reports on behalf of themselves and their Executives

Other duties as assigned and requested

Ability to manage and prioritize multiple high-level and conflicting responsibilities
Supervisory Responsibilities:
This position will not have direct reports.
Qualifications
Required:
5+ years of related experience
Desired:
Associate degree or higher
Knowledge, Skills & Abilities
To perform this job successfully, an individual should have the following knowledge, skills and abilities:
Advanced MS Office Skills

Demonstrate Exceptional team Building Skills

High-Level Communication Skills

Organized and Efficient

High-level multitasking

Highest integrity and appropriate transparency

Exceptional attention to detail

Ability to work in a diverse environment with various personality types

Ability to work successfully as a team or individually with little supervision
Work Environment
The noise level in the work environment is usually quiet. There may be instances where lab work can create an odor or less quiet workspace.

Possible light travel: company site locations and/or events

Dog-friendly work office

Ensign-Bickford Industries, Inc. is a diversified company with businesses in a myriad of industries including Aerospace & Defense, Space Robotics, Life Sciences, and Pet Food Flavorings, with our headquarters located in Denver, CO. We have been called "The industry leader"​, "The people to follow"​, "The safety, quality and reliability experts"​. Our technologies allow us to be first to market with next-generation products for all of our focus markets. Our businesses include:

AFB International (http://www.ensign-bickfordind.com/subsidiaries/afb-international/)

Ensign-Bickford Aerospace & Defense Company

EnviroLogix Inc. (http://www.ensign-bickfordind.com/subsidiaries/envirologix-inc/)

Honeybee Robotics, Ltd.

Each of our companies, as varied as they are, have a great deal in common. Each is a leader in its field. Each ​ shares a dedication to innovation, continuous improvement, a commitment to research and technological expertise and an unmatched level of services and support. The simple truth is: When you are a part of our team, you stand head and shoulders above the rest.
Ensign-Bickford Industries, Inc. is an Equal Opportunity Employer (EOE). Qualified applicants are considered for employment without regard to race, religion, color, sex, age, disability, sexual orientation, genetic information, national origin, or veteran status.