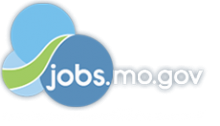 Job Information
Ensign-Bickford Aerospace and Defense

Associate Product Manager

in

St. Charles

,

Missouri
Join Ensign-Bickford Industries, Inc. (EBI) and you'll be part of a team that leads science, innovation, and technology on different industry fronts. Working here will provide you with an exciting and motivating career full of development and growth opportunities throughout our businesses. We are a global company that prides itself on having passionate, diverse and dedicated employees who work together to achieve uncommon results.
This opportunity is located within our AFB International business, the global science and technology leader in pet food palatability. We develop and produce a full range of liquid and dry palatability enhancers using high-quality ingredients proven to optimize companion animal response and consumption. to learn more.
Job Description
The primary purpose of an Associate Product Manager is to provide tactical support for product definition, market intelligence and promotional activities for new and existing products. The output of these efforts will assist in the development of a well-defined product roadmap, new product go-to-market strategy, content that supports new product launches and attainment of on-going market growth and profit expectations. The Associate Product Manager works closely with global product management, global R&D, regional sales and marketing communications to execute elements of the 5-yr strategic plan. Ability to travel up to 25% domestic and international.
Essential Duties and Responsibilities:
Assist in the collection, analysis and presentation of market research and competitive intelligence to formulate meaningful analysis that drives improved decision making within product management, R&D and sales.

Design and execute Voice-of-Customer (VOC) data gathering and hypothesis testing that reveals in-depth customer understanding for new product definition.

Intimately knowledgeable of the pain-points in each customer segmentation from the VOC that enables creation of customer personas and use cases that guide the new product development effort and strategic selling approach.

Create robust market models with sensitivity analysis of critical parameters to estimate market opportunity. Translate this information into a business case presentation that conveys why AFB should invest.

Develop value-selling tools and collateral that articulates how our solution provides a demonstrable customer advantage in relation to the next-best-alternative(s). Monetize the value into simple formulas that enable the sales team to populate during a meeting using the customer's response to questions designed to extract such data.

Participate in customer visits with the sales team and develop strong cooperative relationships with our key customers. Assist the sales team by creating customer specific collateral and presentations that enable them to delight the customer, ultimately realizing additional business.

Generate price/performance plots leveraging the competitive intelligence to drive pricing decisions. Responsible for adding newly released products to these plots and recommending part number rationalization strategies. Responsible for annual price realization initiatives across the portfolio.

Complete marketing/product management stage-gate deliverables in the new product development process and lead product sample and commercialization meetings.

Maintain the product and technology roadmap that identifies market needs, product positioning and technology gaps to achieve the strategy.

Assist the global product manager in identifying and prioritizing opportunities for growth and adding them to the portfolio harmonized list. Maintain balance between time-to-market and product feature set. Assist project managers in identifying high-level work effort and timing for prioritization discussion.

Work closely with marketing communications to conduct market visibility research and develop content for marketing campaigns that clearly depict the value delivered by our products.
Supervisory Responsibilities:
This position will not have direct reports.
Qualifications
Required:
Bachelor's degree from four-year college or university

Three (3) to five (5) years related experience or training required

Major(s): Business, Marketing, Engineering

Fluent English
Desired:
Previous experience in pet food

Graduate degree or MBA (Master of Business Administration)

Multilingual
Knowledge, Skills & Abilities
To perform this job successfully, an individual should have the following knowledge, skills and abilities:
Manage changing priorities and ambiguity while remaining controlled and positive.

Demonstrate initiative and resourcefulness.

Ability to transform complex solutions into simple, clear consumer-facing messaging.

Ability to lead through influence versus authority.

Extraordinary verbal and written communication skills, as well as ability to present and engage audiences.

Ability to communicate effectively in a multicultural, multinational environment and mobilize cross-functional high performing teams.

Ability to effectively collaborate with others to reach mutually agreeable outcomes across functions and regions.

Ensign-Bickford Industries, Inc. is a diversified company with businesses in a myriad of industries including Aerospace & Defense, Space Robotics, Life Sciences, and Pet Food Flavorings, with our headquarters located in Denver, CO. We have been called "The industry leader"​, "The people to follow"​, "The safety, quality and reliability experts"​. Our technologies allow us to be first to market with next-generation products for all of our focus markets. Our businesses include:

AFB International (http://www.ensign-bickfordind.com/subsidiaries/afb-international/)

Ensign-Bickford Aerospace & Defense Company

EnviroLogix Inc. (http://www.ensign-bickfordind.com/subsidiaries/envirologix-inc/)

Honeybee Robotics, Ltd.

Each of our companies, as varied as they are, have a great deal in common. Each is a leader in its field. Each ​ shares a dedication to innovation, continuous improvement, a commitment to research and technological expertise and an unmatched level of services and support. The simple truth is: When you are a part of our team, you stand head and shoulders above the rest.
Ensign-Bickford Industries, Inc. is an Equal Opportunity Employer (EOE). Qualified applicants are considered for employment without regard to race, religion, color, sex, age, disability, sexual orientation, genetic information, national origin, or veteran status.