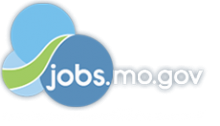 Job Information
Associated Electric Cooperative, Inc.

Transmission Specialist

in

Springfield

,

Missouri
Working at AECI is more than a job, it is a career filled with challenges, rewarding work experiences, state-of-the-art tools and exceptional benefits. We are a premier employer comprised of the best and the brightest in the industry. We are searching for talented, enthusiastic people to contribute to our team as we work to provide safe, reliable and affordable energy for our member-owners. At AECI, one of the largest electric cooperatives in the nation, your opportunities to gain valuable experience and contribute new ideas in an ever-changing industry with a growing company are endless.
Transmission Specialist
Apply For This Job
Location:
HeadquartersAddress:
Springfield, MOJob Type:
Full-Time
The Springfield Headquarters is currently seeking a Transmission Specialist in our Engineering & Operations Division. Primary areas of responsibility and activities are focused on facilitating interconnection service, transmission service and related ancillary services on both the AECI transmission system and on 3rd party transmission systems on behalf of AECI's Generation and Transmission cooperatives along with transmission contract negotiation and administration. Additionally, the Transmission Specialist has primary responsibility for developing and maintaining the AECI Annual Transmission Revenue Requirement ("ATRR"). This position will require coordination with multiple internal divisions within AECI including Accounting and Finance, Executive, Power Marketing, Member Services and Information Services. External communication will consist of coordination with AECI's member-owner G&T cooperatives, FERC counsel, RTO staff and transmission owning counterparties. All experience levels will be considered.
What we are looking for:
· A team player who can work and communicate with various technical backgrounds
· The ability to work autonomously and become the subject matter expert on several policy and technical related topics
· The ability to digest FERC and RTO policy and interpret the real impacts to AECI and its members
· Bachelor's degree in Engineering, Business, Accounting or similar discipline, or commensurate experience
· Someone to perform as the subject matter expert for the AECI ATRR
· Proficiency in AECI Balancing Authority tie reconciliation process
What does a typical day look like for you as a Transmission Specialist? You will be:
· Working with AECI G&Ts, AECI Operations, Transmission Planning and 3rd party transmission customers
· Interpreting and providing policy guidance to our Operations & Transmission Planners in OATT administration
· Maintaining AECI's ATRR
· Performing contract administration and development
· Administering the transmission service requirements of member load on non-AECI Transmission System
· Performing various technical data analysis including cost allocation, transmission rate development and carrying cost
AECI provides a competitive total compensation package including paid health care and dental premiums starting on day one with vision plans available. Basic life, short-term disability and long-term disability are paid for by AECI as well as a 401k with an employer match. Invest in yourself with our tuition reimbursement and enjoy time away with Paid Time Off (PTO) and paid holidays. Wellness incentives and employee assistance programs are also available. Come join a team where your talents are appreciated, your voice is heard, and your work has an impact!
To apply for a position, please visit www.aeci.org/careers and complete your profile. You will be able to upload additional applicant documents (i.e. resume, cover letter) and apply for a position. AECI is fully committed to the concept and practice of equal opportunity and affirmative action in all aspects of employment. Please reference the contact information above if you require assistance in filling out an application. Individuals with disabilities should request reasonable accommodations in accordance with the Americans with Disabilities Act prior to an appointment.