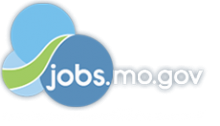 Job Information
BKD, LLP

Talent Experience Specialist

in

Springfield

,

Missouri
The Talent Experience Specialist plays an active role in providing support for brand awareness, the candidate experience, and sourcing through content development, talent (professional & student) engagement, program development, targeted sourcing and campaigns. The Talent Experience Specialist leverages critical thinking, resourcefulness, and business knowledge to develop meaningful communication and engagement strategies to enhance BKD's brand attractiveness as the first choice for internships and professional employment. This role supports the Campus Recruiting team for the campus recruitment delivery model, the Experienced Talent Recruiting team for the accounting/consultant professional recruitment delivery model, and the Talent Acquisition Director.
The Talent Experience Specialist in collaboration with talent operations, recruitment marketing, and campus recruiting/experienced/diversity recruiting leaders develops, drives and executes key candidate engagement strategies to nurture talent communities, cultivate relationships, and expand BKD's brand presence across campuses and markets.
What You Will Do:
Talent/Student Sourcing and Engagement through the development and facilitation of programs, content, & toolkits

Research for recruiting and sourcing plans and contact generation.

Leverage technology, social media, campus recruitment marketing, toolkits and templates, along with other resources focused on BKD branding, ongoing communication, referral generation, and engagement.

Build on brand awareness in collaboration with Marketing through social media, campus marketing, content messaging and coordination

Conduct and participate as needed in campus, intern, new associate recruitment, webinars, chats, career fairs, and other recruiting activities. This may be through technology or in-person at campus recruiting events. Presentation content may need to be drafted or enhanced.

Connect with passive candidates via networking and referrals from current/past talent and candidates.

Build and maintain a network of potential candidates through proactive market research and relationship management leveraging LinkedIn, twitter and other social media tools.
A Successful Trusted Advisor Has:
Ability to effectively organize, manage and prioritize multiple projects by delivering results in a timely manner with minimal supervision

Ability to maintain a high level of confidentiality and handle sensitive information

High degree of initiative with the ability to think proactively and problem-solve
Minimum Qualifications:
Undergraduate degree in Business, Communications, Marketing, Human Resources or a related area

This is an entry-level role, however, 1-3 years of recruitment marketing, communications, or HR experience preferred

Excellent research/sourcing skills and demonstrated experience with techniques including data mining, search engines, social media and recruitment marketing tools, channels, and analytics

Strong computer skills, including knowledge of Microsoft Office Suite, web-based applications

Knowledge of laws and practices applicable to recruiting and hiring
Experience the BKD difference for yourself. For more information about our firm locations, visit bkd.com. BKD, LLP is an equal opportunity/affirmative action employer. Employment selection and related decisions are made without regard to age, race, color, sex, sexual orientation, national origin, religion, genetic information, disability, protected veteran status or other protected classifications.
It is BKD's standard policy not to accept unsolicited referrals or resumes from any source other than directly from candidates.
BKD expressly reserves the right not to consider unsolicited referrals and/or resumes from vendors including and without limitation, search firms, staffing agencies, fee-based referral services, and recruiting agencies.

BKD further reserves the right not to pay a fee to a recruiter or agency unless such recruiter or agency has a signed vendor agreement with BKD.

Any resume or CV submitted to any employee of BKD without having a BKD vendor agreement in place will be considered the property of BKD.
At BKD, our mission is to provide rewarding career opportunities and invest in the success of our people. Through award-winning learning and development, coaching and career advocacy programs, you will have the tools to make every play count and reach your professional goals. Along the way, you will have the opportunity to influence innovation and build long-lasting relationships. As a BKDer, you will be able to learn, lead, serve and be recognized for your contributions.
As a part of our People First culture, we invest in the well-being of our Trusted Advisors so they can provide Unmatched Client Service®. Click here to learn how we invest in our people: bkd.com/careers/our-investment-in-our-people.
Make your next play at BKD.
About BKD
BKD, a national CPA and advisory firm, can help individuals and businesses realize their goals. Our approximately 2,900 dedicated professionals provide solutions for clients in all 50 states and internationally. BKD and its subsidiaries offer a variety of tax, accounting and consulting services and combine the insight and ideas of thought leaders in multiple industries. Learn more at bkd.com.
ID: 2021-7943