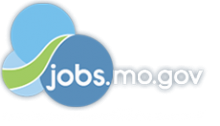 Job Information
Humana

Senior Technology Recruiter (Contractor)

in

Springfield

,

Missouri
Description
The Senior Recruiter interviews prospective employees for hourly and salaried positions. The Senior Recruiter work assignments involve moderately complex to complex issues where the analysis of situations or data requires an in-depth evaluation of variable factors.
Responsibilities
Humana is seeking a Senior Technology Recruiter (Contractor) that will source and screen candidates for mid to senior level technology positions. Specific responsibilities include:
Conduct recruiting strategy sessions with hiring leaders to understand job responsibilities and desired candidate profile (technical skills, experience, knowledge).

Source and identify qualified candidates for assigned openings by leveraging various recruiting tools and best practices.

Prescreen candidates by reviewing resumes and credentials for appropriateness of skills, experience and knowledge in relation to position requirements.

Leveraging recruiting expertise, educate and consult hiring leaders throughout the recruitment process.

Communicate and collaborate with key HR partners (i.e. compensation, HR business partners, etc.) as needed in order to ensure proper hiring leader support.

Maintain accurate and well-organized documentation on all candidates within the organization's applicant tracking system.
Required Qualifications
Bachelor's Degree or equivalent experience

5+ years of experience recruiting. Preferably technology recruiting.

Full life cycle recruitment experience

Experience sourcing passive candidates

Experience in a corporate recruiting and/or staffing environment

Strong work ethic, initiative, sense of urgency, proactive with ability to work within a team

Comfortable with change and the ability to flow to the work

Highly effective communicator with strong consultation skills

Previous experience using applicant tracking systems

As a virtual/wah associate, you will be required to work from your own home and no other location. You must provide your own high speed DSL or a cable modem. Satellite and/or wireless internet connections are NOT permitted. A minimum internet speed of 10x1 (10mbs download x 1mbs upload) internet speed is required.

This role is Variable Staffing Pool( VSP), hours can change and vary based on business needs. VSPs are not eligible for AIP, limited benefits Variable staffing pool Humana associates work flexible hours to meet business needs, with no guaranteed minimum or maximum number of hours in any week
Preferred Qualifications
Recruiting experience in the health solutions and/or insurance industries

Workday applicant tracking system experience

CRM experience
Additional Information
Hire will be a Variable Staffing Professional (VSP) associate at Humana. With VSP arrangement, work hours can flex during the year based on work demands. VSP associates do receive limited benefits.
Alert: Humana values personal identity protection. Please be aware that applicants selected for leader review may be asked to provide a social security number, if it is not already on file. When required, an email will be sent from Humana@myworkday.com with instructions to add the information into the application at Humana's secure website.
Scheduled Weekly Hours
40