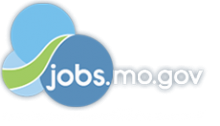 Job Information
Burrell Behavioral Health

Senior Financial Analyst

in

Springfield

,

Missouri
Looking to feed your desire to give to your community and support those who need a helping hand? Look no further! Not only is Burrell growing the amount of its resources, services, and facilities to assist as many communities as possible, it also provides plenty of opportunity for growth in your current field and the freedom to explore others. Our culture and our environment are unlike any other. We offer highly-competitive pay and a full range of top-notch full-time employee benefits such as:
Medical

Dental

Vision

Life Insurance

Paid Vacation

Paid Sick Leave

Short Term Disability

Long Term Disability

Retirement Plan

Tuition Reimbursement

Student Loan Reimbursement

Employee Assistance Program
Job Description:
Senior Financial Analyst
We value our talented employees, and whenever possible strive to help one of our associates grow professionally before recruiting new talent to our open positions. If you think the open position you see is right for you, we encourage you to apply!Our people make all the difference in our success.
At Burrell Behavioral Health, we have cultivated a positive and welcoming dynamic among our staff. Our culture of inclusion and transparency builds a team and working environment where individuals can succeed professionally and personally. As a Burrell Behavioral Health team member you can expect to contribute to incredible, life changing improvements in the lives of others, and to have a direct impact on the achievement of a very meaningful mission. Our industry is at the beginning of a transformational shift and we intend to lead it.
Job Description: The Senior Financial Analyst will lead major financial projects such as implementations and advanced analysis of assigned programs, will interface with operations and oversee all financial aspects of grant management including budgets. As a Senior Financial Analyst, you should have superior organizational skills, be able to build relationships, and work well within all levels of the organization. This key position will also have opportunity to work in other areas of our growing finance department such as capital projects, procurement and reporting.
Duties and Responsibilities:
Partner with operations, analyzing assigned programs and assisting with month end close journals, reconciliations and analytic review

Research and prepare variance analysis and explanations

Lead and collaborate with operations during grant implementations and throughout lifecycle of grants on financial items such as budgets and required reporting

Identify strategies to optimize grant administration and financial close processes

Responsible for financial aspects of grants during external audits

Present and report to stakeholders; provide recommendations to Finance and Operational leadership

Lead other major financial related projects in areas such as capital, procurement or reporting
What you will bring: You'll bring a positive attitude with a vast amount of knowledge in the finance and grant management field. You'll have a passion for process improvement and be able to connect with and lead other team members and share your knowledge.
Education and Experience: Bachelor's Degree in Finance, Business, or Accounting required. Experience with Grant administration a plus. At least 5 years' experience in finance management preferred.
Where you'll be working: You will be working in an office setting in Springfield, Missouri.
What we offer: Great pay, great schedule, great benefits, and an amazing culture of inclusiveness and positivity. Burrell's dedication to promoting diversity, multiculturalism, and inclusion is clearly reflected in all of our content and across all of our agency. Diversity is more than a commitment at Burrell—it is the foundation of what we do. We are fully focused on equality and believe deeply in diversity of race, gender, sexual orientation, religion, ethnicity, national origin and all the other fascinating characteristics that make us different.
Senior Financial Analyst
HP123
We are an Equal Opportunity and Affirmative Action Employer, and encourage applications from all qualified individuals without regard to race, color, religion, sex, gender identity, gender expression, sexual orientation, national origin, age, marital status, disability or veteran status, or to other non-work related factors.
Burrell is a Smoke and Tobacco Free Workplace.
Burrell Behavioral Health is the recognized leader in Community Mental Health. Founded in 1977, our network of providers, therapists, case managers, and direct support staff serve more than 45,000 clients across 25 counties in Missouri and Arkansas. We provide comprehensive care for behavioral health clients of all ages, helping them to improve their lives through our wide-ranging continuum of care.
"We believe that the conversation about behavioral health is paramount. There are few conversations facing our communities more critical than behavioral health. As the conversation evolves, Burrell is committed to being a leader in this post-stigma world."
-C.J. Davis, President & CEO, Burrell Behavioral Health