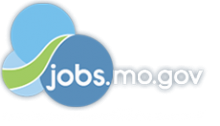 Job Information
Burrell Behavioral Health

Revenue Integrity Analyst

in

Springfield

,

Missouri
Looking to feed your desire to give to your community and support those who need a helping hand? Look no further! Not only is Burrell growing the amount of its resources, services, and facilities to assist as many communities as possible, it also provides plenty of opportunity for growth in your current field and the freedom to explore others. Our culture and our environment are unlike any other. We offer highly-competitive pay and a full range of top-notch full-time employee benefits such as:
Medical

Dental

Vision

Life Insurance

Paid Vacation

Paid Sick Leave

Short Term Disability

Long Term Disability

Retirement Plan

Tuition Reimbursement

Student Loan Reimbursement

Employee Assistance Program
Job Description:
Revenue Integrity Analyst
Some Duties include:
With limited supervision, reviews and analyzes information to identify trending and root-cause for billing, reimbursement, claims and reporting issues.

Develops and brings to Revenue Cycle Integrity coordinator recommendations on addressing and resolving all billing and charging issues and/or changes to improve net revenue and reduction in denials.

Collaborate with Revenue Cycle and Client Financial Services department to monitor the denial inventory to ensure timeliness in denials being worked and any adjustments taken comply with current policy and procedures.

Works with Client Financial Services, Accounting and Revenue Cycle to analyze charges and reimbursement and mitigate any identified issues.

Work with multiple departments to assist with claim reprocessing - repost/reset claim balances

Provide support to Revenue Integrity Coordinator when education and/or guidance needed to clinical and/or non-clinical service areas to maximize appropriate revenue for BBH. Openly communicate issues and opportunities to service areas.

Supports Revenue Integrity Coordinator in monitoring charge review volumes and assists in any build that may be needed.

Supports day-to-day operations of Electronic Data Interchange (EDI) to include identifying any technical problems with sending/receiving transactions such as claims, encounters, enrollment, provider and/or authorization data.

Other duties as assigned.
Education and Experience:
Bachelor's degree in health administration, health information, management or business administration preferred, but not required. Would consider significant revenue cycle experience as an equivalent to education.

Minimum 5 years' experience in billing, coding and reimbursement, preferably as a biller/follow-up, coder, claims analyst, denial group coordinator, revenue cycle analyst or coding manager. This is required to ensure a strong understanding of revenue integrity and its impact throughout the Revenue Cycle.

Strong understanding of payer rules and regulations and thorough knowledge of 1500/UB data element requirements, especially the ANSI formatting of such. Knowledge of clearinghouse processes, remittance advice and payment details. Experience in mapping and translation software, standard claim EDI file formats and protocols such as 837, 835, 270, 271 and others.

Experience in report analysis, must be detailed oriented and have the ability to interpret data trends. Skill set should include professional written and verbal communication skills as well as proficiencies in Word, Visio and Excel.

Behavioral Health knowledge and experience preferred, but not required.
Where you'll be working: You'll be working remotely but can come to our Administrative campus to work as well.
What we offer: Burrell's dedication to promoting diversity, multiculturalism, and inclusion is clearly reflected in all of our content and across all of our agency. Diversity is more than a commitment at Burrell—it is the foundation of what we do. We are fully focused on equality and believe deeply in diversity of race, gender, sexual orientation, religion, ethnicity, national origin and all the other fascinating characteristics that make us different.
HP123
We are an Equal Opportunity and Affirmative Action Employer, and encourage applications from all qualified individuals without regard to race, color, religion, sex, gender identity, gender expression, sexual orientation, national origin, age, marital status, disability or veteran status, or to other non-work related factors.
Burrell is a Smoke and Tobacco Free Workplace.
Burrell Behavioral Health is the recognized leader in Community Mental Health. Founded in 1977, our network of providers, therapists, case managers, and direct support staff serve more than 45,000 clients across 25 counties in Missouri and Arkansas. We provide comprehensive care for behavioral health clients of all ages, helping them to improve their lives through our wide-ranging continuum of care.
"We believe that the conversation about behavioral health is paramount. There are few conversations facing our communities more critical than behavioral health. As the conversation evolves, Burrell is committed to being a leader in this post-stigma world."
-C.J. Davis, President & CEO, Burrell Behavioral Health