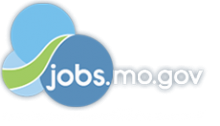 Job Information
Burrell Behavioral Health

Quality Performance Specialist

in

Springfield

,

Missouri
Looking to feed your desire to give to your community and support those who need a helping hand? Look no further! Not only is Burrell growing the amount of its resources, services, and facilities to assist as many communities as possible, it also provides plenty of opportunity for growth in your current field and the freedom to explore others. Our culture and our environment are unlike any other. We offer highly-competitive pay and a full range of top-notch full-time employee benefits such as:
Medical

Dental

Vision

Life Insurance

Paid Time Off

Short Term Disability

Long Term Disability

Retirement Plan

Tuition Reimbursement

Student Loan Reimbursement

Employee Assistance Program
Job Description:
Quality Performance Specialists provide consultation and direction on data collection methods related to clinical outcomes, client feedback, grant evaluations, program evaluations, and quality and process improvement projects as needed.
Candidates must demonstrate a working knowledge of process improvement tools and methodologies, program evaluation or social research methods, parametric statistics, technical writing skills, and strategic planning principles. Candidates should have a solid grounding in public health, social science, and/or behavioral science evaluation design and methodology. Experience with the collection, analysis, and interpretation of qualitative and quantitative data is essential.
Additional Duties and Responsibilities:
Define and collaborate in the development of performance indicators for all relevant business units within the organization as necessary to maintain a comprehensive and consistent Performance Management system.

Collect, organize, monitor, analyze, and report results related to performance management, clinical outcomes, and quality or process improvement projects.

Generate reports of analyses using a variety of computer applications and distribute those reports through verbal, written, and visual formats to various technical and non-technical stakeholders, including clients, staff, leadership, community members, and the Burrell Board.

Regularly collaborate with identified stakeholder groups regarding relevant performance management results and subsequent analyses.

Develop and provide periodic reporting on clinical outcomes, social determinants of health (SDoH), and other data related to the Burrell client population.

Synthesize performance management results, clinical outcomes, and other system or external data strategic to priorities and goals at the team, program, department, and organizational levels to provide strategic recommendations on future organizational activities.

Lead quality teams to review program-specific or organizational performance indicators and other reporting to identify areas of need for performance improvements.

Lead quality teams to review program-specific or organizational accreditation standards for CARF or other regulatory bodies, to ensure compliance with Performance Management standards.

Collaboratively develop, implement, and monitor to completion a variety of quality and process improvement projects. Periodically lead the development of these projects with a variety of departmental quality teams and cross-departmental projects teams.

Report progress of all quality activities and projects to the Quality Improvement Committee, leadership, and other identified stakeholders.

Assist with the daily operations and support within the Quality department including data collection, data entry and management, data reporting needs, and project management.

Utilizes project management tasks in order to effectively organize the development and design of quality improvement projects.

Analyze quality problems and study operational efficiencies to identify and recommend improvements to existing business process.

Plan and execute organizational research projects that can be developed into publishable manuscripts in professional journals and/or professional presentations.

Engage with the Research Review Committee to monitor, oversee, or incorporate other research activities into related quality activities, and to ensure compliance with research ethics, organizational expectations, and Quality Department directives.

Develop or acquire valid and reliable data collection tools and methods as necessary to meet program, organizational, or project goals, including survey design and administration, focus groups and interviews, and instrument development or acquisition.

Remain current with research and validated measures related to behavioral health, quality improvement, and quality performance management.
Qualifications, Knowledge, Skills & Abilities:
C andidates must have a minimum of a Bachelor's Degree, with a preference for a Master's degree, in one of the social or biological sciences, business management, or related technical field.

Candidates must have a minimum of 2 years of quality improvement, data collection, or reporting experience.

Training, certification, or experience in Lean Six Sigma or project management are preferred.

Working knowledge of quality improvement, quality assurance, Health Information Management, or healthcare documentation.

A background in evaluation, research methods, study design and measurement, data collection, project management, or quantitative and qualitative analysis is essential.

A solid grounding in healthcare or a related social science.

Experience with clinical documentation is a plus.
HP123
We are an Equal Opportunity and Affirmative Action Employer, and encourage applications from all qualified individuals without regard to race, color, religion, sex, gender identity, gender expression, sexual orientation, national origin, age, marital status, disability or veteran status, or to other non-work related factors.
Burrell is a Smoke and Tobacco Free Workplace.
Burrell Behavioral Health is the recognized leader in Community Mental Health. Founded in 1977, our network of providers, therapists, case managers, and direct support staff serve more than 45,000 clients across 25 counties in Missouri and Arkansas. We provide comprehensive care for behavioral health clients of all ages, helping them to improve their lives through our wide-ranging continuum of care.
"We believe that the conversation about behavioral health is paramount. There are few conversations facing our communities more critical than behavioral health. As the conversation evolves, Burrell is committed to being a leader in this post-stigma world."
-C.J. Davis, President & CEO, Burrell Behavioral Health