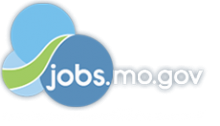 Job Information
Preferred Family Healthcare

Provider Liaison

in

Springfield

,

Missouri
About Us:
Mission: Preferred Family Healthcare (PFH) is a dynamic and caring organization committed to providing integrated care to assist individuals in achieving overall health and wellness.
PFH offers a fully array of integrated services, serving more than 100,000 individuals each year in nearly 100 locations throughout Missouri, Oklahoma, Kansas and Illinois.
Your Job:
As a Provider Liaison you will be responsible for serving as the liaison with providers and other departments within the agency.
Essential Job Functions
Coordinates receipt of credentialing request forms; performs review and analysis, to identify any missing or incomplete information and performs follow-up to obtain missing information.

Responsible for verifying information provided by new hires and notifying HR when completed.

Responsible for maintaining contact with programs and sites and keeping applicable information updated in enrollment software.

Responsible for ensuring accuracy of data in enrollment software and contracting database.

Completes data entry of provider information in enrollment software and CAQH and notifies enrollment specialist when completed.

Assists providers with renewals of licensures and registrations and any related inquiries.

Much more!
We think you'd be great for this role if you have the following:
Associate's Degree OR

Two-years experience in a healthcare or insurance setting.

Prefer experience in human resources, enrollment, credentialing, or medical staff services.
Our legal team wants us to let you know what's required!
Employment is conditional upon the receipt of appropriate background checks. Upon offer of employment, you must grant permission for Preferred Family Healthcare to verify accuracy, legitimacy, and results in regards to the following conditions of employment:
You must be able to pass a background check that includes criminal history and abuse/ neglect.

You must have adequate employment/ and or personal reference checks.

Vehicle driving record