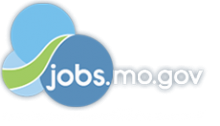 Job Information
Associated Electric Cooperative, Inc.

Property & Investment Recovery Analyst

in

Springfield

,

Missouri
Working at AECI is more than a job, it is a career filled with challenges, rewarding work experiences, state-of-the-art tools and exceptional benefits. We are a premier employer comprised of the best and the brightest in the industry. We are searching for talented, enthusiastic people to contribute to our team as we work to provide safe, reliable and affordable energy for our member-owners. At AECI, one of the largest electric cooperatives in the nation, your opportunities to gain valuable experience and contribute new ideas in an ever-changing industry with a growing company are endless.
Property & Investment Recovery Analyst
Apply For This Job
Location:
HeadquartersAddress:
Springfield, MOJob Type:
Full-Time
We are currently seeking applicants for a Property & Investment Recovery Analyst in our Accounting & Finance Division located in Springfield, MO. This position provides management and oversight for 37,978 acres of property by performing ongoing analysis and evaluation to ensure maximum return on investment following internal, local, state, federal and legal requirements. You will provide oversight for land transactions including acquisition & sales, legal document management, maintenance of buildings and other structures, as well as coordination with various agricultural agencies, county assessor offices, and land agents. You will manage leases and work with tenants to ensure sound agricultural practices to maintain and enhance property values. Work includes coordinating with the Department of Conservation for oversight of a 10,000-acre lake including dock permitting. Responsibilities also include overseeing salvage of assets no longer required by AECI.
What does a typical day look like for you as a member of this team? You will:
· Serve as the primary resource for land owned by AECI which includes initiating and researching legal and financial transactions, lease management, managing documents, providing leadership and direction of investment recovery responsibilities and maintaining positive relationships with outside organizations regarding land and property
· Manage land records including purchase and sale transactions, warranty deeds and easements
· Manage processes for disposition of assets to optimize return on investment while utilizing recycling opportunities and assuring environmental requirements for disposal
· Oversee farming practices and approve an annual work plan developed by a committee for which you will oversee which includes members from property agents, USDA, MDC, MoCorn, MoSoy, Soil and Water Conservation, Natural Resources Conservation Service and the Department of Agriculture
· Support of hunting regulations and tenant support for following hunting regulations, as well as supporting activities related to reclamation for formerly mined property
What we are looking for:
· Demonstrated excellent planning, analysis, negotiation, organization and project management skills
· Strong relationship building skills with the ability to communicate effectively across our cooperative family, property owners, legal team, tenants of property and other utilities
· Supervisory or related experience providing oversight of other's work is preferred
· Someone familiar with facility operations as related to an investment recovery program as well as knowledge in the field of Finance, Accounting, Budgeting and Agricultural practices
· Degree in business or agricultural field is preferred, or equivalent work experience
· At least four years of land management or accounting experience is required
AECI provides a competitive total compensation package including paid health care and dental premiums starting on day one with vision plans available. Basic life, short-term disability and long-term disability are paid for by AECI as well as a 401k with an employer match. Invest in yourself with our tuition reimbursement and enjoy time away with Paid Time Off (PTO) and paid holidays. Wellness incentives and employee assistance programs are also available. Come join a team where your talents are appreciated, your voice is heard, and your work has an impact!
To apply for a position, please visit www.aeci.org/careers and complete your profile. You will be able to upload additional applicant documents (i.e. resume, cover letter) and apply for a position. AECI is fully committed to the concept and practice of equal opportunity and affirmative action in all aspects of employment. Please reference the contact information above if you require assistance in filling out an application. Individuals with disabilities should request reasonable accommodations in accordance with the Americans with Disabilities Act prior to an appointment.