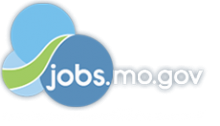 Job Information
Humana

Product Marketing Lead

in

Springfield

,

Missouri
Description
This marketing professional is responsible for leading the development and implementation of marketing strategies, campaigns and programs for Humana's Care Delivery Organization supporting Partners in Primary Care. Solid marketing technical mastery, strategic thinking, initiative and follow through, working effectively with others and good project management capabilities are critical to meet that responsibility. The position requires the ability manage multiple projects from concept to completion, drive strategy and execution, and collaborate with senior-level leaders and across teams of managers, consultants and analysts. This associate will report to the Associate Vice President of Marketing in the Care Delivery Organizations and work closely with Partners in Primary Care Regional Presidents and Sales Leaders providing trusted counsel on content strategy and marketing direction, target audience development, and brand positioning for Partners in Primary Care to grow, retain, and engage their patient base.
Responsibilities
The Lead, Product Marketing position will serve as one of the key leaders on the Care Delivery Organization marketing team. This role will lead the development and execution of annual marketing plans and associated marketing strategies on behalf of Partners in Primary Care (which may include support through trade exhibitions, direct mailing, telemarketing, seminars, store signs, billboards, print, television, film, and radio advertising on behalf of the Care Delivery Organizations markets). Multi-channel marketing strategies will be deployed in support of patient growth and retention objectives and may include training and selling aids, call center scripts, advertising copy, brochures, catalogues, display advertising, technical instructions, fact sheets, and information booklets.
Working with executives across multiple markets, the Lead position will help to conceptualize, design, and activate marketing strategies that enhance the understanding about Partners in Primary Care primary care assets.
This role requires the ability to oversee a team of 1-2 associates manage multiple projects from concept to completion, drive strategy and execution, and collaborate with senior-level leaders and across teams of managers, consultants and analysts. This role also will own responsibility for liaising with external vendors and agencies (for example research agencies, brand agencies, media analytic partners) to ensure that their work meets the organization's strategy and business requirements, deadlines, and budget. Additional responsibilities include leading internal partnerships with analytic teams to help shape and measure the impact of our marketing efforts.
The Lead will exhibit outstanding independent judgment and decision making on complex issues regarding job duties and related tasks, and work under minimal supervision, to uses independent judgment to analyze variable factors and determining the best course of action to deliver on the marketing goals and objectives.
Responsibilities include, but are not limited to:
Driving the activation of Partners in Primary Care value story in support of patient acquisition and retention

Conceptualizing, leading and managing cross-functional teams in the development of marketing plans based on business partner objectives

Contributing to the development of patient & agent marketing strategies

Identifying opportunities and managing cross-functional team's development of analytics to inform marketing plans and strategies; then leading teams to use insights to develop strong marketing plans based on the unique needs of the markets

Working with executives across the markets to identify business needs based on objectives and then develop and activate solutions that help to support measurable impacts to their business

Leading the development of annual marketing plans based on corporate and business objectives

Influencing internal and external partners to inform, develop and activate marketing strategies that improve Partners in Primary Care awareness to drive trust with patients and agents

Working with Care Delivery Organization marketing leadership to synthesize disparate marketing requests to drive efficiencies in our processes and spend

Provide direct oversight to developing market in addition to overseeing marketing efforts in key markets with up to three direct reports

Serving as key leader on the Care Delivery Organization marketing team to shape our team's culture and elevate our team's strategic approach to business questions
Required Qualifications
Bachelor's degree in Marketing, Communication or similar

7+ years marketing strategy, digital marketing, and/or product/content marketing

Outstanding, demonstrated project management skills

Strong, demonstrated skills measuring marketing campaigns and developing insights from data

Strong, demonstrated strategic skills and consulting skills

Marketing experience with a demonstrated ability of managing and prioritize a diverse set of projects

Ability to influence, and collaborate in a cross-functional environment

Excellent communication skills, written and verbal; able to communicate at all levels of an organization

The successful candidate will be an action-oriented, self-starter with strong organizational skills, who is thorough and demonstrates a lot of initiative and follow-through. This team player must be flexible, enthusiastic and demonstrate a willingness to learn.
Preferred Qualifications
MBA or other advanced degree

Experience with activating field-based marketing activities such as conferences or other events

Experience building compelling PowerPoint presentations for executive leadership

Prior Marketing Experience for a Fortune 500 company
Scheduled Weekly Hours
40