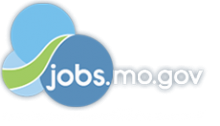 Job Information
BKD, LLP

Marketing Database Administrator

in

Springfield

,

Missouri
The BKD Marketing Database Administrator is responsible for the ongoing administration of BKD's implementations of Salesforce.com. In collaboration and with direction from BKD's Marketing Data Manager, you will work with internal teams to deliver strategic data insights using reporting and analytics. You will support various internal teams to track clients and prospects, calling campaigns, marketing campaigns, relationships, and opportunity pipeline.
What You Will Do:
Troubleshoot and work with end-users to ensure that applications meet their needs and keep pace with changes in program operations, policies and/or procedures, as well as additions to Salesforce platform functionality.

Administration & support of Salesforce database, including but not limited to managing Users, Roles, Profiles, Permission Sets, Record Types, and Page Layouts.

Oversee design and upkeep of Validation Rules, Formula Fields, Rollup Fields.

Create and oversee process automation using Workflow Rules, Process Builder, and Flow

Assignment/conversion of inbound leads

Manipulating, formatting, verifying, and uploading data via Excel

Mapping, querying and comparison of external data to Salesforce database

Manage relationships with App Exchange vendors

Enforcement of data quality standards

Outline and plan enhancements to current functionality for existing Users. Including gathering requirements, evaluating best practices, designing and testing solutions (native and external), and delivering solutions.

Research/Demo external solutions, feature & functionality comparison, maintenance, and cost analysis.

Assist with the planning and strategy of cross-team projects
A Successful Trusted Advisor Has:
A positive attitude, is a team collaborator, and high character individual with strong work ethic who is a self starter

An understanding of integration scenarios & design

Strong documentation & training skills
Minimum Qualifications:
Bachelor's degree in Marketing, Information Technology, or related field of study

At least 1 year of experience working in a similar position

Ability to interface with end-users as needed and act as support for using Salesforce

Advanced proficiency in Microsoft Excel

Strong understanding of database practices, data structure, data migration, manipulation & cleaning
Preferred Qualifications:
2 years of experience or more

Salesforce Administrator (ADM 201)

Familiarity with Marketo, Power BI, Workato, Pitchbook, and Maritz CX

Proficiency with Salesforce Sales Cloud, DemandTools, and Salesforce Social Studio
Experience the BKD difference for yourself. For more information about our firm locations, visit bkd.com. BKD, LLP is an equal opportunity/affirmative action employer. Employment selection and related decisions are made without regard to age, race, color, sex, sexual orientation, national origin, religion, genetic information, disability, protected veteran status or other protected classifications.
BKD does not accept unsolicited referrals or resumes from any source other than directly from candidates. We will not consider unsolicited referrals and/or resumes from vendors including and without limitation, search firms, staffing agencies, fee-based referral services and recruiting agencies. BKD will not pay a fee to a recruiter or agency that does not have a signed BKD vendor agreement. Any resume or CV submitted to any employee of BKD without having a BKD vendor agreement in place will be considered property of BKD. BKD will not be held liable to pay a placement fee.
At BKD, our mission is to provide rewarding career opportunities and invest in the success of our people. Through award-winning learning and development, coaching and career advocacy programs, you will have the tools to make every play count and reach your professional goals. Along the way, you will have the opportunity to influence innovation and build long-lasting relationships. As a BKDer, you will be able to learn, lead, serve and be recognized for your contributions.
As a part of our People First culture, we invest in the well-being of our Trusted Advisors so they can provide Unmatched Client Service®. Click here to learn how we invest in our people: bkd.com/careers/our-investment-in-our-people.
Make your next play at BKD.
About BKD
BKD, a national CPA and advisory firm, can help individuals and businesses realize their goals. Our approximately 2,900 dedicated professionals provide solutions for clients in all 50 states and internationally. BKD and its subsidiaries offer a variety of tax, accounting and consulting services and combine the insight and ideas of thought leaders in multiple industries. Learn more at bkd.com.
ID: 2020-7128