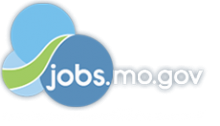 Job Information
Expedia

Manager I, Accounts Receivable - Invoicing

in

Springfield

,

Missouri
Hotels.com
Manager, Accounts Receivable
This is a leadership role on a high-performing team. It provides the opportunity to serve and influence your group, internal customers, and partners on a global scale, while also contributing to major global initiatives!
What You'll Do:
Lead a team of Coordinators responsible for the timely processing of daily cases (invoicing partners, entering debit/credit memos, write offs, research, customer service, etc.)
Mentor, train, and coach the team on technical/processing skills, business insight, customer service etc.
Serve as a subject matter guide for AR Invoicing processes and systems; ensure adherence to Expedia policies and AR standard operating procedures (SOPs)
Assist in the implementation, rollout, change management and user training of AR Invoicing products and systems from an operational perspective
Nurture a culture of continuous improvement and best-in-class customer service by recommending and implementing strategies to improve processes, craft efficiencies, eliminate manual touchpoints, form relationships, and improve the customer/partner experience
Collaborate with various Expedia departments on integrations and initiatives to understand requirements, impact and action items (tax, accounting, treasury, Oracle, IT, etc.)
Identify and develop specific and approaches toward financial and/or operational trends, developments, threats, and opportunities
Prepare presentations for internal meetings and for senior leadership
Who You Are:
A people-first leader, driven to establish relationships, expand your circle of influence, and most importantly, to serve. Place emphasis on the growth and development of self and especially others.
Curious and constantly ask "why?" Love to solve problems, find root-causes, push for constant improvement, and utilize the right mix of data and wisdom to make smart business decisions.
As comfortable "in the weeds" of day-to-day processing tasks as you are in communicating and meeting with senior leadership.
2+ years of full cycle accounts receivable experience in a mid to large company (familiarity with Oracle strongly preferred); Understanding of processes and controls within Financial Operations/Accounting.
You have an Accounting or Business degree, or equivalent accounting experience.
Why join us:
Expedia Group recognizes our success is dependent on the success of our people. We are the world's travel platform, made up of the most knowledgeable, passionate, and creative people in our business. Our brands recognize the power of travel to break down barriers and make people's lives better – that responsibility inspires us to be the place where exceptional people want to do their best work, and to provide them to tools to do so.
Whether you're applying to work in engineering or customer support, marketing or lodging supply, at Expedia Group we act as one team, working towards a common goal; to bring the world within reach. We relentlessly strive for better, but not at the cost of the customer. We act with humility and optimism, respecting ideas big and small. We value diversity and voices of all volumes. We are a global organization but keep our feet on the ground so we can act fast and stay simple. Our teams also have the chance to give back on a local level and make a difference through our corporate social responsibility program, Expedia Cares.
If you have a hunger to make a difference with one of the most loved consumer brands in the world and to work in the dynamic travel industry, this is the job for you.
Our family of travel brands includes: Brand Expedia®, Hotels.com®, Expedia® Partner Solutions, Egencia®, trivago®, Vrbo®, Orbitz®, Travelocity®, Wotif®, ebookers®, CheapTickets®, Hotwire®, Expedia® Media Solutions, CarRentals.com™, Expedia Local Expert®, Expedia® Cruise® and SilverRail Technologies, Inc. For more information, visit www.expediagroup.com.
Expedia is committed to creating an inclusive work environment with a diverse workforce. All qualified applicants will receive consideration for employment without regard to race, color, religion, gender, gender identity or expression, sexual orientation, national origin, genetics, disability, age, or veteran status. This employer participates in E-Verify. The employer will provide the Social Security Administration (SSA) and, if necessary, the Department of Homeland Security (DHS) with information from each new employee's I-9 to confirm work authorization.
Posted 29 Days Ago
Full time
R-55463