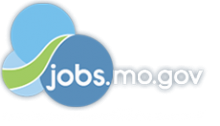 Job Information
BKD, LLP

Human Resources Senior Analyst

in

Springfield

,

Missouri
As a Human Resources Senior Analyst, you will analyze and interpret various workforce metrics to enrich human resources strategic planning and firm initiatives. You will use analysis to provide insight to assist the firm in making data-driven decisions using sound conclusions and recommendations. You will also ensure data is accurate and translate it in a clear, concise and business-relevant manner by providing reports and dashboards. Data analysis will include topics such as compensation, diversity, talent acquisition, retention, turnover and workforce demographics.
What You Will Do:
Analyze large datasets and provide analysis through dashboards, reports and other visual tools to highlight trends and findings

Seek out and acquire data sources and brainstorm strategies to assist in completing strategic initiatives and the achievement of firm goals

Deliver impactful and meaningful insights by telling a story through data to drive business decisions

Develop a dashboard for firm leaders with relevant HR data

Perform data collection, trending, analytics, reporting, and forecasting to support firm initiatives

Assist in calculating ROI analysis for various initiatives

Participate in projects and programs with people data as needed

Create effective visualizations tailored to the context of the data and audience
A Successful Trusted Advisor Has:
High attention to detail and high standards for precision in deliverables and execution

Strong analytical skills to identify trends and hot spots and provide recommendations

The ability to stay informed about developments in specific technical areas

The highest level of trust by keeping employee personal information confidential

Passion for visualizing and analyzing data to help leaders make informed decisions

Ability to work effectively in a fast-paced and dynamic work environment

Strong research and problem-solving skills

Strong organizational and time management skills, with ability to multi-task, adapt to changing priorities, and deliver effectively on requests
Minimum Qualifications:
A Bachelor's Degree in Human Resources or related field preferred

3 years or more of analyst experience

Intermediate to advanced proficiency in Microsoft Office Suite (Access, PowerPoint, Word, and Excel, including formulas such as VLOOKUPS, pivot tables, charts, and data analysis functions), SQL, Outlook, and applicable HR Information System programs

Interest or experience in data visualization tools, such as Tableau
Experience the BKD difference for yourself. For more information about our firm locations, visit bkd.com. BKD, LLP is an equal opportunity/affirmative action employer. Employment selection and related decisions are made without regard to age, race, color, sex, sexual orientation, national origin, religion, genetic information, disability, protected veteran status or other protected classifications.
BKD does not accept unsolicited referrals or resumes from any source other than directly from candidates. We will not consider unsolicited referrals and/or resumes from vendors including and without limitation, search firms, staffing agencies, fee-based referral services and recruiting agencies. BKD will not pay a fee to a recruiter or agency that does not have a signed BKD vendor agreement. Any resume or CV submitted to any employee of BKD without having a BKD vendor agreement in place will be considered property of BKD. BKD will not be held liable to pay a placement fee.
At BKD, our mission is to provide rewarding career opportunities and invest in the success of our people. Through award-winning learning and development, coaching and career advocacy programs, you will have the tools to make every play count and reach your professional goals. Along the way, you will have the opportunity to influence innovation and build long-lasting relationships. As a BKDer, you will be able to learn, lead, serve and be recognized for your contributions.
As a part of our People First culture, we invest in the well-being of our Trusted Advisors so they can provide Unmatched Client Service®. Click here to learn how we invest in our people: bkd.com/careers/our-investment-in-our-people.
Make your next play at BKD.
About BKD
BKD, a national CPA and advisory firm, can help individuals and businesses realize their goals. Our approximately 2,900 dedicated professionals provide solutions for clients in all 50 states and internationally. BKD and its subsidiaries offer a variety of tax, accounting and consulting services and combine the insight and ideas of thought leaders in multiple industries. Learn more at bkd.com.
ID: 2020-7220