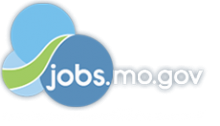 Job Information
BKD, LLP

Human Resources Operations Specialist

in

Springfield

,

Missouri
The Human Resources Operations Specialist provides support and facilitates HR operations, including but not limited to: total rewards (compensation and benefits), employee relations and compliance, performance success, career progression, talent acquisition, and HRIS. This is a highly collaborative role as you will work with many members of the HR team to produce content, ensure data quality, update & maintain resources to support recurring HR processes such as HR protocols, guidelines, policies & procedures, office orientation resources. You will also provide support for the HR expense and budget analysis process, tracking of contracts, and tasks related to the HR and firm personnel structure.
If you are highly organized, can quickly adapt to changing priorities, and enjoy the challenge of developing and improving processes in a dynamic organization, this position is for you. The ability to research and apply learnings into task outcomes is important in this role. You will work independently to accomplish tasks as well as in a team. Maintaining confidentiality and the highest level of trust is critical in this role.
What You Will Do:
HR Resources and Form Management – Design and maintain HR forms. Coordinate and assist in updating and maintaining resources to support recurring HR processes and facilitate necessary updates of HR content to the internal intranet site.

Manage content updates for shared sites including forms, contracts, reference guides, and other shared content. Facilitate archive management for HR forms and protocols along with record retention monitoring.

Support oversight of HR expense and budget analysis by reconciling the monthly trial balance report and expense summaries against budgeted HR allocations along with facilitating payment of department credit card expenses and invoices.

Track details of contracts in place for the department

Support operations tasks related to merger & acquisition task workflow and requests for data

Assist in providing support for promotion processes and annual hours budgeting process

Provide support and research, documentation, internal communications, personnel organizational chart, event support for HR department needs

Provide data quality for calculating years of service, service milestones, and other tenures, performance and compensation-related tasks including data entry into appropriate systems
A Successful Trusted Advisor Has:
Highly effective written and verbal communication skills

High attention to detail and disciplined approach to editing including the confirmation of data

Organizational and time management skills

The ability to adapt to changing priorities and deliver effectively on multiple requests
Minimum Qualifications:
Minimum of 6 months experience yet preferably 1 year of experience in Human Resources

Bachelor degree in Human Resources, Business Administration or a related area is preferred

Intermediate proficiency in Microsoft Office products (Access, PowerPoint, Word, Visio, Excel (formulas, tables, and charts), Outlook
Experience the BKD difference for yourself. For more information about our firm locations, visit bkd.com. BKD, LLP is an equal opportunity/affirmative action employer. Employment selection and related decisions are made without regard to age, race, color, sex, sexual orientation, national origin, religion, genetic information, disability, protected veteran status or other protected classifications.
It is BKD's standard policy not to accept unsolicited referrals or resumes from any source other than directly from candidates.
BKD expressly reserves the right not to consider unsolicited referrals and/or resumes from vendors including and without limitation, search firms, staffing agencies, fee-based referral services, and recruiting agencies.

BKD further reserves the right not to pay a fee to a recruiter or agency unless such recruiter or agency has a signed vendor agreement with BKD.

Any resume or CV submitted to any employee of BKD without having a BKD vendor agreement in place will be considered the property of BKD.
At BKD, our mission is to provide rewarding career opportunities and invest in the success of our people. Through award-winning learning and development, coaching and career advocacy programs, you will have the tools to make every play count and reach your professional goals. Along the way, you will have the opportunity to influence innovation and build long-lasting relationships. As a BKDer, you will be able to learn, lead, serve and be recognized for your contributions.
As a part of our People First culture, we invest in the well-being of our Trusted Advisors so they can provide Unmatched Client Service®. Click here to learn how we invest in our people: bkd.com/careers/our-investment-in-our-people.
Make your next play at BKD.
About BKD
BKD, a national CPA and advisory firm, can help individuals and businesses realize their goals. Our approximately 2,900 dedicated professionals provide solutions for clients in all 50 states and internationally. BKD and its subsidiaries offer a variety of tax, accounting and consulting services and combine the insight and ideas of thought leaders in multiple industries. Learn more at bkd.com.
ID: 2021-8015