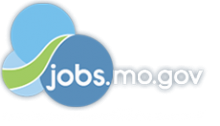 Job Information
BKD, LLP

HRIS Report Analyst

in

Springfield

,

Missouri
A member of BKD's Human Resources team, the Human Resources Information System (HRIS) Report Analyst works with HR, IT and business personnel to understand requirements and develop reports to deliver insights and information as needed by Human Resources, Internal Accounting, and firm management. This role performs a variety of day-to-day administrative HRIS functions and serves as a point of contact to ensure data integrity and the processing and reporting of HR data. Someone who is strong in problem analysis, issue resolution, organization, and planning will thrive in this fast-paced environment.
What You Will Do:
Create and update reports for various HR projects and programs to support benefit, payroll and compensation administration, diversity initiatives, compliance reporting (AAP, EEO, etc.), as well as other firm initiatives

Develop and maintain an expert level understanding of HR data as well as the upstream and downstream impacts associated with various data elements

Implement solutions using HRIS that provide ease of use by others performing HR work processes while maintaining data integrity and consistency with HR programs

Confirm the accuracy and integrity of all data entered, maintain data in HRIS systems and databases and assure information is available on a timely basis

Create documentation and job aids as requested

Understand and apply the organization's policies and procedures

Assist the HRIS Senior System Administrator with the support, maintenance and administration of the UltiPro Human Resource Information System (HRIS), including, but not limited to, system upgrades, patches, testing, and other technical projects

Conduct data analysis on HR data such as compensation, classification, employment, employee relations, and/or benefits data as directed
A Successful Trusted Advisor Has:
Strong organizational and time management skills, with ability to multi-task, adapt to changing priorities and deliver effectively on ad hoc requests

Natural collaboration skills and is motivated by working a team agenda, with the motivation and ability to work independently as required

Ability to understand business processes and obtain desired information to enhance the value of deliverables

High attention to detail and high standards for precision in deliverables and execution

Ability to stay informed about developments in specific technical area

Ability to maintain the highest level of trust by keeping employee personal information confidential

Ability to manage multiple projects at one time
Minimum Qualifications:
Bachelor's Degree in IT or related field preferred; Minimum of a High School Diploma or equivalent required

Minimum of 3 years experience with HRIS reporting and work with relational database structures preferred

Proficient with techniques required to pull data from multiple files or tables using proper join and coalesce methods

Proficient with IBM Cognos Analytics and Event Studio preferred

Proficient creating linked reports, report sections, and parameter pages

Experience exporting and importing source XML

Experience with each of the available output, scheduling and run options and knowing which is most appropriate given the needs of the business

Familiarity with defining roles and permissions (IBM Cognos and UltiPro experience highly desired)

Intermediate to advanced proficiency in Microsoft Office products (Access, PowerPoint, Word and Excel, including formulas such as VLOOKUPS, pivot tables, charts, and data analysis functions), and Outlook
Experience the BKD difference for yourself. For more information about our firm locations, visit bkd.com. BKD, LLP is an equal opportunity/affirmative action employer. Employment selection and related decisions are made without regard to age, race, color, sex, sexual orientation, national origin, religion, genetic information, disability, protected veteran status or other protected classifications.
It is BKD's standard policy not to accept unsolicited referrals or resumes from any source other than directly from candidates.
BKD expressly reserves the right not to consider unsolicited referrals and/or resumes from vendors including and without limitation, search firms, staffing agencies, fee-based referral services, and recruiting agencies.

BKD further reserves the right not to pay a fee to a recruiter or agency unless such recruiter or agency has a signed vendor agreement with BKD.

Any resume or CV submitted to any employee of BKD without having a BKD vendor agreement in place will be considered the property of BKD.
At BKD, our mission is to provide rewarding career opportunities and invest in the success of our people. Through award-winning learning and development, coaching and career advocacy programs, you will have the tools to make every play count and reach your professional goals. Along the way, you will have the opportunity to influence innovation and build long-lasting relationships. As a BKDer, you will be able to learn, lead, serve and be recognized for your contributions.
As a part of our People First culture, we invest in the well-being of our Trusted Advisors so they can provide Unmatched Client Service®. Click here to learn how we invest in our people: bkd.com/careers/our-investment-in-our-people.
Make your next play at BKD.
About BKD
BKD, a national CPA and advisory firm, can help individuals and businesses realize their goals. Our approximately 2,900 dedicated professionals provide solutions for clients in all 50 states and internationally. BKD and its subsidiaries offer a variety of tax, accounting and consulting services and combine the insight and ideas of thought leaders in multiple industries. Learn more at bkd.com.
ID: 2021-8016