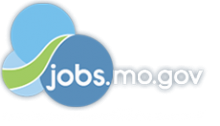 Job Information
Humana

Clinical Trend Program Manager

in

Springfield

,

Missouri
Description
Humana's Enterprise Clinical Management team needs your clinical, business and analytics acumen to solve for the healthcare challenges of today. The Clinical Analytics and Trend team uses advanced scientific techniques, data analysis, forecasting, and clinical acumen to identify clinical opportunities to improve health outcomes and improve the value of care for our members. In this exciting start-up environment, you'll have the opportunity to develop trend investigation processes from the ground up, while working collaboratively with clinicians, actuaries and business owners across Humana.
Responsibilities
Location: work at home anywhere
The Clinical Trend Program Manager (PM) role designs, communicates, and implements an operational roadmap for completing high value trend projects and investigations. This individual will focus heavily on the Clinical Analytics and Trend (CAT) team Low Value Care Initiative (LVC), as well as the oversight of the CAT trend pipeline. The PM monitors progress and performance against the project plan; takes action to resolve operational problems and minimize delays. Identifies, develops, and gathers the resources to complete the project. This person will communicate with other operational areas in the organization to secure specialized resources and contributions for the project. Conducts meetings and prepare reports to communicate the status of the project. Sets priorities, allocates tasks, and coordinates project staff to meet project targets and milestones. The PM will also use their skills to assist with data assimilation and visualization Utilize to develop and articulate trend objectives.
Responsibilities include:
Leads the CAT team Low Value Care initiative program and process management

Manages, facilitates and documents trend investigations

Creates a trend pipeline and CAT team scorecard related to potential and successful trend investigations

Establishes processes and procedures for newly defined initiatives

Work across multiple initiatives and deadlines with attention to detail

Proactively develops projects plans, schedules and coordinates meetings and captures notes and follow ups

Ability to work across departments to facilitate collaboration

Proactively hold multiple stakeholders accountable to goals and timelines

Experienced working with clinical data & industry insights to improve member outcomes

Responsible for the identification of unanticipated obstacles that impede the delivery of initiatives that will improve outcomes

Ability to leverage industry research that enhances our decision making.

Support the ECOM leadership team with program management & pipeline trend management efforts

Work with various Humana leaders and stakeholders in a matrixed environment to deliver outcomes.

Facilitate and lead meetings internally and externally to advance initiatives

Collaborate with associates in Clinical Strategy and the Clinical Product Organization as needed

Produce high quality presentations and reports to be shared with senior leadership such as trend updates
Role Essentials
Bachelor's degree

6-8 years or more working in healthcare or a related industry

3+ years in a role working directly with data and analytics

Strong business acumen and communication skills

Program /Project Management Understanding

Excellent knowledge of Microsoft Office applications, including Word, PowerPoint, and Excel

Ability to see the big picture to identify the appropriate steps to achieve the desired business outcome

Experience working with cross functions teams while ensuring accountability
Role Desirables
MBA or Advanced degree in business or public health

Healthcare market, payer, or provider business experience

Exceptional powerpoint skills

Advanced Excel experience with formulas and or manipulating large data tables

Knowledge of Humana's clinical, business, analytic resource and policy levers

Knowledge of Humana stakeholders, and decision makers

Clinical Trend Experience

Six Sigma or PMP certification

Exposure to data exploration tools like python, SAS, PowerBI etc
Additional Information
Working in the state of Arizona must comply with the Tobacco Free Hiring Policy and upon offer will be subjected to nicotine testing as part of a 10-panel drug test
Interview Format:
As part of our hiring process for this opportunity, we will be using an exciting interviewing technology called Modern Hire to enhance our hiring and decision-making ability. Modern Hire allows us to quickly connect and gain valuable information for you pertaining to your relevant skills and experience at a time that is best for your schedule.
If you are selected for a first round interview, you will receive an email correspondence inviting you to participate in a Modern Hire interview. In this interview, you will have a set of interview questions and you will provide recorded video responses to each question. You should anticipate this interview to take about 15 - 20 minutes. Your recorded interview will be reviewed and you will subsequently be informed if you will be moving forward to next round of interviews.
Alert: Humana values personal identity protection. Please be aware that applicants selected for leader review may be asked to provide a social security number, if it is not already on file. When required, an email will be sent from Humana@myworkday.com with instructions to add the information into the application at Humana's secure website.
Travel
Less than 10%
Scheduled Weekly Hours
40