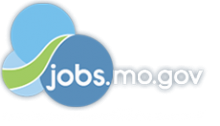 Job Information
Burrell Behavioral Health

Billing Supervisor - REMOTE (subject to availability)

in

Springfield

,

Missouri
Looking to feed your desire to give to your community and support those who need a helping hand? Look no further! Not only is Burrell growing the amount of its resources, services, and facilities to assist as many communities as possible, it also provides plenty of opportunity for growth in your current field and the freedom to explore others. Our culture and our environment are unlike any other. We offer highly-competitive pay and a full range of top-notch full-time employee benefits such as:
Medical

Dental

Vision

Life Insurance

Paid Time Off

Short Term Disability

Long Term Disability

Retirement Plan

Tuition Reimbursement

Student Loan Reimbursement

Employee Assistance Program
Job Description:
CLIENT FINANCIAL SERVICES
BILLING SUPERVISOR
If you are looking to grow your career as a billing professional and want to join a cause you can be proud of, this might be the right opportunity for you!
What you'll get to do:
As the Client Financial Services (CFS) Billing Supervisor you will play a key role in the success of our team by acting as the first layer of leadership for all billing staff. This role offers the unique opportunity to act as a champion for quality assurance in all things billing and will focus on becoming an in-house expert on all programs offered by Burrell in order to best support insurance billing practices including denial and appeal management protocols.
The CFS Billing Supervisor will primarily:
manage tasks such as guiding the billing team to reduce accounts receivable (AR) aging

monitor day to day billing operations, ensuring the timely completion of billing tasks and communications

develop processes to improve productivity and quality

analyze complex billing scenarios

provide training

provide resolution support and guidance surrounding all billing processes and the performance management of all direct reports.
What you'll bring: Strong leadership and mentoring skills, excellent analytical and problem solving skills, the ability to motivate and inspire others, attention to detail, proficiency in multitasking and prioritizing work to meet timelines, excellent verbal and written communication skills
Education and Experience:High School Diploma, GED or equivalent (required)
One (1) year of related experience (required)A minimum of two (2) years of supervisory experience (preferred)
Where you'll be working: This exciting opportunity is located at our Administrative Campus in Springfield, MO oREMOTE (subject to availability)
FINANCE
ACCOUNTING
BILLING
BILLING SUPERVISOR
ACCOUNTS RECEIVABLE
ADMINISTRATIVE SUPERVISOR
REVENUE CYCLE
INSURANCE BILLING
MEDICAL BILLING
HP123
We are an Equal Opportunity and Affirmative Action Employer, and encourage applications from all qualified individuals without regard to race, color, religion, sex, gender identity, gender expression, sexual orientation, national origin, age, marital status, disability or veteran status, or to other non-work related factors.
Burrell is a Smoke and Tobacco Free Workplace.
Burrell Behavioral Health is the recognized leader in Community Mental Health. Founded in 1977, our network of providers, therapists, case managers, and direct support staff serve more than 45,000 clients across 25 counties in Missouri and Arkansas. We provide comprehensive care for behavioral health clients of all ages, helping them to improve their lives through our wide-ranging continuum of care.
"We believe that the conversation about behavioral health is paramount. There are few conversations facing our communities more critical than behavioral health. As the conversation evolves, Burrell is committed to being a leader in this post-stigma world."
-C.J. Davis, President & CEO, Burrell Behavioral Health