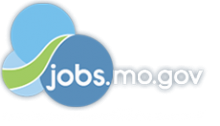 Job Information
American Humane

Auditor, Companion Animal Program

in

Springfield

,

Missouri
American Humane (AH) has an opening for a full-time independent contractor, to serve as an Auditor who will evaluate the readiness of facilities seeking certification under any of American Humane?s Companion Animal Certification Programs. The anticipated average of approximately 40 hours/week with flexibility needed to have more or less hours based on volume of audits. The person in this role will assess the wellbeing of dogs and small animals, particularly dogs and cats, involved in pet travel. The organization is seeking individuals with backgrounds in animal science, including those with a B.S. in Animal Science or related field. Auditors report directly to the National Director, Companion Animal Certification Programs. American Humane is committed to fostering diversity, equity, and inclusion in the workplace. As we seek to fill this position, we highly encourage applicants from diverse backgrounds to apply. Auditors can be based in different geographic areas, though AH is specifically seeking people in the following areas: either South West Missouri, South East Kansas, or North West Oklahoma. Ability and willingness to travel will be critical as significant travel will be required.
Founded in 1877, American Humane is committed to ensuring the safety, welfare and well-being of animals. Our leadership programs are first to serve in promoting and nurturing the bonds between animals and people. We are first to serve, wherever animals are in need of rescue, shelter, protection or security. Through our innovative leadership initiatives ? from our ?No Animals Were Harmed®? program in Hollywood to broad-based farm and conservation animal welfare certifications, to rapid response rescue and care across the country ? American Humane sets the gold standard as the most visionary and effective animal welfare organization in the nation.
Contractor position summary:
The Auditor, American Humane Companion Animal Certification Programs (Auditor) is responsible for evaluating facilities, both in person and virtually, seeking certification under any of American Humane?s Companion Animal Programs, including programs currently under development. Auditors will need to develop a working understanding of the scientifically based standards that form the basis of the organization?s certification programs as well as the audit tools used to assess standards achievement.
Responsibilities:
Review and develop a working understanding of the scientifically based standards that form the basis for AH?s certification programs.

Train on and develop a solid understanding of the various audit tools used in evaluating facilities seeking AH Companion Animal Program certifications.

Coordinate with Companion Animal Certification Program staff to schedule and plan audit visits.

When auditing facilities, demonstrate the highest degree of professionalism and ethical conduct.

Review and evaluate each facility using the scientifically based criteria laid out in the audit tool.

Maintain solid documentation of rationale for audit scoring.

Submit all audit reports and notes in a timely manner, responding to any questions or follow-up.

Keep program staff and leadership apprised of any potential or developing issues with institutions being audited.

Provide constructive feedback to program staff to help improve the audit process and/or audit tool.
Essential experience, knowledge, skills and abilities:
Must have one or more of the following qualifications:

B.S. (or higher) in Animal Science or related field from an accredited school, or equivalent combination of experience and education.

Experience in small animal (particularly canine) health and behavior preferred.

Demonstrates commitment to animal welfare and shared philosophical views to American Humane.

Ability to separate personal views/judgements on animal care from professional.

Excellent verbal and written communication skills; active listening.

Conducts oneself with a high level of professionalism and responsiveness.

Operates with a high level of discretion, maintains confidentiality.

Excellent judgement.

Works effectively without direct supervision in the field.

Detail-oriented, well organized and timely.

Adept at building collaborative relationships and demonstrating diplomacy.

Must be able to analyze situations and make recommendations.

Adept at using computer for email and writing reports.

Proficient in MS Office Suite, including Word, Excel, and Outlook specifically.

Successful completion of the American Humane Companion Animal Certification Training Course is required.
Physical demands and work environment:
Extensive travel is required, largely within a set geographic region, but likely will be occasions for travel nationally and internationally.

Valid driver?s license required and ability to provide own, reliable, insured transportation to audit sites as needed.

The physical working environment will vary by facility and may require working in some extreme weather conditions (heat/cold/rain/etc.).

Walking and standing for long periods as well as reaching, handling, stooping, bending and balancing when observing and recording for audit purposes.

Have ability to do virtual audits on desk top or lap top computer and have strong internet connection.

Must be able to view and type on tablet or laptop to complete audit reports.

Possible exposure to animal hazards such as animal bites and zoonosis.
American Humane?s core values define our workplace, and these values serve as the cornerstone for interactions in advancing our mission and institutional goals. Contractors are expected to adhere to all organizational policies and to act as role models, demonstrating American Humane?s core values:
Compassion ? Being kind and caring in our interactions with others.
Accountability - Holding ourselves to the highest standards. Following through on commitments and owning our actions, behavior, and decisions.
Respect for All ? Being professional, listening to others and honoring diversity in all its forms.
Loyalty to Mission ? Staying focused on our purpose and our mission ? our nation?s most vulnerable depend on us.
Sustainability - Contributing to being a great place to work and achieving our shared mission and goals to make a difference, now and in the future.
Honesty, Integrity, Trust ? Demonstrating transparency, as trusted stewards of donor resources, supporting our leadership and one another.
American Humane (AH) is an Equal Opportunity Employer with a commitment to fostering and growing diversity, equity and inclusion in the workplace and the humane space.