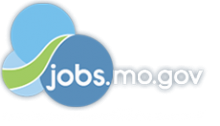 Job Information
Stanley Acess Technologies

Plant Controller, Sedalia

in

Sedalia

,

Missouri
73214BRTitle:Plant Controller, SedaliaBusiness:US - GTS - FinanceState/Country/Province:Missouri No. of Positions:1Job Description:
Job Description:
The Plant Controller functions as the leading accounting professional in the plant and is responsible for the accurate and timely reporting of results and maintenance of the company's assets through balance sheet integrity and ensuring a strong control environment. The Plant Controller also serves as the business partner to the Plant Manager focusing largely on providing financial and operational leadership and improvements, including identifying and driving cost reductions.
Major Responsibilities:
Accountable for ensuring balance sheet integrity, Sarbanes-Oxley compliance, and fostering a strong control environment in the plant by:
- Managing a complete and thorough month end close process; - Ensuring full compliance and improvement to site Sarbanes-Oxley requirements; - Being a strong example of integrity and 'Doing the Right Thing'; - Noting and appropriately mitigating business risks; and - Proactively seeking and improving any deficiencies.
Functions as a business partner with the Plant Manager to effectively manage and control all facets of the plant's efficiency and productivity by:
- Framing financial and operational issues in a complete business case format and positively contributing to the strategic direction in the plant; - Driving negotiations with key vendors either directly or via partnering with procurement; - Leading and/or participating in presentations to plant employees, plant management; and - Accepting responsibility for plant accounting operations as well as financial and operations management.
Manages others by providing ongoing development, mentoring, and strong learning experiences by:
- Providing effective leadership to staff, direct reports, and others in the Company to improve their performance and directing their career development; - Developing and training Plant Accountants for progression into greater roles; - Training and developing line staff to ensure that their work is progressing as desired in the areas of proper collection, calculation, and reporting of cost, production, inventory, and other financial information; and - Delegating day-to-day accounting activities to the Cost Analyst and other accounting staff as appropriate.
Provides operational financial reporting, financial analysis and manufacturing cost analysis by:
- Preparing and managing actual, forecast, and budget scenarios throughout the course of the year; - Analyzing and interpreting plant performance, evaluating variances and assessing the effects on plant results; - Providing management with the strategic tools and reports to drive business results; - Serving as project manager on cost reduction initiatives, working cross functionally with engineers, procurement, and plant operators to drive cost reductions;
Job Requirements:
Bachelors Degree in Accounting/Finance required; CPA or MBA a plus

SAP and HFM experience a plus

Advanced knowledge of MS Office applications and possess strong background with information technology

US GAAP Experience
Requisition Number:73214BRFunction:Finance and Accounting City:SedaliaEEO Statement:All qualified applicants to Stanley Black & Decker are considered for employment without regard to race, color, religion, age, sex, sexual orientation, gender identity, national origin, disability, veteran's status or any other protected characteristic.Featured Category on SBD Careers:Finance & Accounting