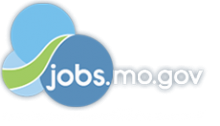 Job Information
Suez-Na

Sr. Technical Operations COE Leader

in

Saint Peters

,

Missouri
Contract type
Regular / Permanent
WHO WE ARE
SUEZ Water Technologies & Solutions looks for innovation everywhere. For more than 100 years, SUEZ has been at the forefront of innovation, from the SUEZ Canal to addressing water scarcity. Finding solutions to the world's biggest problems has never been more important than right now.
WHAT YOU WILL BE DOING
Reporting to the VP Services Americas, the duties and responsibilities of the Expert
Operations COE Leader to include managing and directing the Expert Operations Centre
of Excellence for SUEZ Water & Technologies Services ES Services business.
This includes
being responsible for leading the Start up and project management of large and
complex Services contracts, developing and executing an ES level Technical
Support strategy, and building a world class technical escalation group to
support our growth and that will improve our customer's experience.
You will be responsible to:
-Lead the Project Management and execution of large/ complex ES
Services Project Start up, bridging from Commercial Engineering to steady state
operation across NAM and in partnership with other stake holders.
-Develop and Execute a world class Technical Support strategy, supporting
internal and WTS customers
-Direct the activities of the Sr. Technical Operations COE Leader to include
direct staff and resources, and dotted line resources in the regions aligned to
the work principles of the Expert Operations COE
-Lead and develop the capabilities of the Strong Start team
focused on new contract start up, operations planning, maintenance planning and
asset management for services contracts.
-Motivate
staff and provide performance feedback and guidance, recognizing the role as
that of transformation agent, support resource and mentor
-Develop and deliver processes to support
technical escalation of equipment and process issues
-Ensure all lessons learned and return of
experience items are fed back to the right owners to drive a culture of
continuous improvement.
-Partner with the Technical Validation group and the
Digital Account Management groups to create a tripartite technical team to
fully support all our regional operations and growth ambitions.
-Deliver Digitalization and Process Improvements to
deliver world class master data collection for our customers, to enable
warranty management, technical support, commercial development and issue
resolution.
-Partner with the Projects and Products
business leaders, Services Regional General Managers and other COE leaders to
deliver a continuous improvement culture.
-Develop, clear
performance standards and goals, set continuous improvement culture.
-Rolling up
your sleeves and supporting the extended WTS team to deliver success.
-Monitor and ensure performance
standards are achieved or exceeded
-Provide leadership for technical strategies
and assistance performing due diligence reviews
-Develop and lead in an inclusive and
purposeful way, drive diversity and engage your teams and client groups in
meaningful outcomes.
WHO WE ARE LOOKING FOR
Whatwill you bring to the table (Skills/Experience Required):
-Bachelor's or Masters Degree in Engineering, Science or Management
-5 + years experience in a leadership and/or technical management role
-5+ years experience with process improvement and change management
-3 + years experience designing and implementing KPI's
-5+ years experience Project Management and ability to work collaboratively with key stakeholders.
Preferred Skills:
-- Demonstrated interpersonal skills including, mentoring, coaching, presentation skills and the ability to interact with colleagues at all technical levels
-Ability to identify, address, and resolve problems, both technical and situational as they arise
-Motivated, positive outlook with the ability to multi-task and prioritize responsibilities
-Strong Technical Project Management Background
-Strong influencing, storytelling and technical communication skills
Please note that this position is open to locations across North America
What will youenjoy from working with us?
-Opportunity for new challenges! We are growing!
-A commitment to the growth and development of our people
-Competitive pay and benefits including retirement savings plans
(401k, RSP etc.)!
-Strong leadership team!
-An organization that gives back – SUEZ Resource Revolution, United Way
-An award-winning organization that you will be proud to work for!
Compensation : Annual 0.00 - 0.00 USD
Is relocation for this position offered :
Number of Job Openings : 1
Company Grade/Band :
Water Technologies and Solutions (WTS) offers a great work environment, professional development, challenging careers, and competitive compensation.
WTS is an Equal Opportunity Employer (http://www.eeoc.gov/employers/upload/eeoc_self_print_poster.pdf) . Employment decisions are made without regard to race, color, religion, national or ethnic origin, sex, sexual orientation, gender identity or expression, age, disability, protected veteran status or other characteristics protected by law.
WTS is NOT accepting unsolicited assistance from search firms. All resumes submitted by search firms to any employee of WTS in any fashion without a valid written search agreement in place will be deemed the sole property of WTS. No fee will be paid if a candidate is hired by WTS based upon an unsolicited referral.
Orga: WTS
#IndeedWTS:No