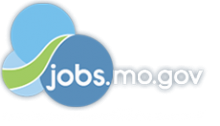 Job Information
MERS/MO Goodwill Industries

Retention Specialist - Part-Time

in

Saint Louis

,

Missouri
Who are we?
MERS Goodwill is a mission-driven, not-for-profit with a strong foothold in the thrift retail sector. Each of our many locations represents our amazing culture and how diverse our teams are. We are uniquely different from other agencies as we are fueled by our mission to provide training, education, employment, and supportive services for people who have barriers to employment. With MERS Goodwill, you will end your day knowing that you changed lives for the better. Join a great team that makes a real difference.
Position Overview:
MERS Goodwill is looking for a Retention Specialist to join us at our team. Retention Specialists travel to consumer job sites to provide training and assistance to persons with disabilities to help them maintain competitive employment. This position is part-time, traditionally about 20 hours per week. Retention Specialists need to have excellent time management, written and verbal communication skills organization. Additionally, Retention Specialists use customer service skills to communicate with employers, consumer supervisors, and consumers.
Primary Duties Include
Work alongside consumer to maintain employment commensurate with their social, psychological, and medical needs and abilities.

Assist employers to facilitate the successful employment of people with disabilities ensuring employer expectations are met in regards to task completion and speed.

Provide training to improve consumer work performance to maintain competitive employment.

Problem solve to create accommodations and alternative methods to address performance issues.

Support consumers to develop and maintain relationships with co-workers and supervisors.

Develop and maintain natural supports on the job and establish working relationships with the supervisor(s).

Assist with task analysis as needed.

Implement proper fading/re-entry techniques to ensure consumer success.

Maintain contact with MERS/Goodwill Case Manager assigned to the consumer to report progress and difficulties.

Provide bus training or otherwise ensures transportation needs are met.

Complete agency paperwork including, but not limited to, daily documentation of observations and job coaching/retention hourly log.

Utilize time at the work site to complete all necessary paperwork when possible, maintain a minimum of 80% of hours worked in billable time.

All other duties as assigned.
Qualifications:
High School or equivalency required.

1 year of working in the field of social service with individuals with disabilities required.

Valid driver's license, current auto insurance, and independent transportation required.
MERS/ MO Goodwill considers applicants for all positions without regard to race, color, religion, sex, national origin, age, marital or veteran status, the presence of a non-job-related medical condition or disability, or any other legally protected status.
The inclusion of any unsolicited information may lead to the disqualification of application.
Reasonable accommodations may be requested by contacting HR and are provided whenever reasonable to assist the employee's in the performance of job duties.
MERS/ MO Goodwill requires various background check upon employment.