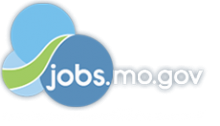 Job Information
Compass Group, North America

PROJECT MANAGER - FACILITIES - St. Louis, MO

in

SAINT LOUIS

,

Missouri
Posted Date: Apr 4, 2021
Position Title: Facilities Director- Bench - St Louis, MO
SSC Services for Education is known for our expertise, commitment, and value; and we at SSC truly believe that our people are our greatest asset. By utilizing our associates' knowledge and experience alongside SSC's extensive training, providing supportive management, and offering unparalleled wage and benefit packages as well as career advancement opportunities, we have developed a workforce that differentiates us from our competitors.
SSC Services for Education is a Nationwide Best in Class Facility Service Provider. As a member of Compass Group, North America, we want you to be as great as you can be. We empower our associates to direct their own future, keeping them confident that we support them every step of the way. As a result, our associates embody greatness through their actions, natural passion for quality, and a can-do attitude. The opportunity for greatness is real at SSC and throughout the Compass world.
This position is eligible for an Employee Referral Bonus! If you know someone that is qualified for this role, please use the 'job search' in MyOpportunity to refer your referral and email them a link to apply. Your referral will be able to apply by clicking the link in the email then you can check the status under Careers in MyOpportunity by clicking on 'referral tracking.' For Employee Referral guidelines, FAQs and the Compass Employee Referral Policy, email MyReferral@compass-usa.com. Click here (http://www.altogethergreat.com/wp-content/uploads/Professional-Management-QSG.pdf) to view the step-by-step instructions to refer a friend to this position.
Job Summary
Job Summary:
Working as a Director of Facilities, you are responsible for planning, organizing, and controlling functions and activities of plant operations and building renovations.
Key Responsibilities:
Reviews and evaluates existing programs, services, policies and procedures

Monitors flow and quality of work to assure timely completion of workload and adherence to facility's standards and regulations using computerized programs for preventive and corrective maintenance, construction projects, financial management, and energy controls

Prepares and manages departmental budgets, including the utilities energy savings program

Manages and ensures regulatory compliance with the Joint Commission, State Health Department, EPA, DEP, ADA, UST, and other regulatory agencies

Provides guidance, training and motivation to staff

Successfully provides effective client rapport

Monitors work performance and prepare performance evaluations for personnel
This position is a Bench position. The role will provide management support to new and existing SSC accounts in K-12 or higher education settings. Travel is required and can be significant to include overnights. This is a full time position that will likely lead to permanent Director role in the SSC organization.
Ideal candidates will be open to relocate.
Preferred Qualifications:
Bachelor's degree in Mechanical Engineering or equivalent related experience preferred

Minimum of 5 years hospital engineering maintenance experience at Director or Assistant Director level required

Experience in hospital project and construction management preferred

Must have working knowledge of the Joint Commission, NFPA and other healthcare regulatory agencies
Apply to SSC today!
SSC is a member of Compass Group USA
Click here to Learn More about the Compass Story (http://www.compass-usa.com/our-story/)
Compass Group is an equal opportunity employer. At Compass, we are committed to treating all Applicants and Associates fairly based on their abilities, achievements, and experience without regard to race, national origin, sex, age, disability, veteran status, sexual orientation, gender identity, or any other classification protected by law.
Req ID: 513097
SSC
ISAAC SMITH
SALARIED EXEMPT