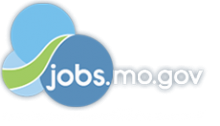 Job Information
Veterans Affairs, Veterans Health Administration

Program Support Assistant

in

Saint Louis

,

Missouri
Summary
This position will serve as a Health Professions Education Coordinator in Health Professions Education Service at John Cochran Division of the VA St. Louis Health Care System. The incumbent provides administrative support for undergraduate and graduate medical education programs and associated health education programs. The incumbent is under the Designated Education Officer /Chief of Health Professions Education Service and is responsible for coordinating administrative and clerical tasks.
Responsibilities
The HPE Coordinator facilitates onboarding of all trainees to the VA, communicates directly with trainees and affiliates regarding status of VA onboarding. Coordinates VA rotations of associated health trainees, medical student and residents at the VA St. Louis Health Care System and acts as a liaison with the academic affiliates. The coordinator serves as the primary point of contact for all trainee inquiries and provides administrative supervision and guidance regarding administrative issues, due dates and deadlines. Refers deviations, problems, and unfamiliar situations not covered by instructions to the Designated Education Officer for decision or help. Provides administrative support and meets regularly with the service chief concerning office management issues, activities and the status of projects. Identifies and evaluates the methods for improving workflow and cost effectiveness and makes recommendations to the service chief for improvement. Assists in program level policy development. Organizes and oversees the trainee orientation process as well as resident supervision and timekeeping. Uses standard programs including Excel to maintain databases on shared sites. Has comprehensive knowledge of all regulations governing the conduct and administration of the Health Professions Education Service and performs the full range of standard administrative assignments Work Schedule: Mon-Fri, 8:00am-4:30pm
Telework: Not Available
Virtual: This is not a virtual position.
Position Description/PD#: Program Support Assistant/PD07898A
Relocation/Recruitment Incentives: Not Authorized
Financial Disclosure Report: Not Required
Requirements
Conditions of Employment
Qualifications
To qualify for this position, applicants must meet all requirements by the closing date of this announcement, 09/25/2020. Time-In-Grade Requirement: Applicants who are current Federal employees and have held a GS grade any time in the past 52 weeks must also meet time-in-grade requirements by the closing date of this announcement. For a GS-7 position you must have served 52 weeks at the GS-5. The grade may have been in any occupation, but must have been held in the Federal service. An SF-50 that shows your time-in-grade eligibility must be submitted with your application materials. If the most recent SF-50 has an effective date within the past year, it may not clearly demonstrate you possess one-year time-in-grade, as required by the announcement. In this instance, you must provide an additional SF-50 that clearly demonstrates one-year time-in-grade. You may qualify based on your experience as described below: Specialized Experience: You must have one year of specialized experience equivalent to at least the next lower grade GS-5 in the normal line of progression for the occupation in the organization. Examples of specialized experience would typically include, but are not limited to: Knowledge of Office Automation, PIV operations, analyzing and producing reports and customer Service. The ability to recruit and coordinate. The ability to execute components of research measures. The ability to complete data entry. May also include but not limited to coordinating a wide variety of administrative and clerical tasks and essentials. Identifies and evaluates methods for improving workflow and cost effectiveness. Creates and develops policies. Comprehensive knowledge of all regulations governing the conduct and administration of the graduate medical education program to perform the full range of standard administrative assignments and resolve recurring problems. You will be rated on the following Competencies for this position:
Analysis and Problem SolvingClericalCommunicationsComputer SkillsEducation and TrainingOrganizational Performance Analysis Experience refers to paid and unpaid experience, including volunteer work done through National Service programs (e.g., Peace Corps, AmeriCorps) and other organizations (e.g., professional; philanthropic; religions; spiritual; community; student; social). Volunteer work helps build critical competencies, knowledge, and skills and can provide valuable training and experience that translates directly to paid employment. You will receive credit for all qualifying experience, including volunteer experience. Note: A full year of work is considered to be 35-40 hours of work per week. Part-time experience will be credited on the basis of time actually spent in appropriate activities. Applicants wishing to receive credit for such experience must indicate clearly the nature of their duties and responsibilities in each position and the number of hours a week spent in such employment. Physical Requirements: The work is primarily sedentary; however, it occasionally requires carrying of light objects, such as files, books, paper; some walking, standing, and bending. For more information on these qualification standards, please visit the United States Office of Personnel Management's website at https://www.opm.gov/policy-data-oversight/classification-qualifications/general-schedule-qualification-standards/.
Education
There is no educational substitution at this grade level.
Additional Information
Placement Policy: The posting of this announcement does not obligate management to fill a vacancy or vacancies by promotion. The position may be filled by reassignment, change to lower grade, transfer, appointment, or reinstatement. Management may use any one or any combination of these methods to fill the position. It is the policy of the VA to not deny employment to those that have faced financial hardships or periods of unemployment. This job opportunity announcement may be used to fill additional vacancies. For more information on the "Who may apply" eligibility requirements, please refer to the OHRM Status Candidates and Other Candidate Definitions document. If you are unable to apply online view the following link for information regarding an Alternate Application.