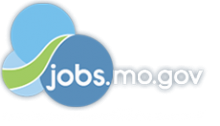 Job Information
H2M Group

Planning, Policy, and Business Analysis (Strategic Planner)

in

Saint Louis

,

Missouri
Advise and assist with AOS strategic planning, policy and business analysis, with a focus on providing expert strategic- and operational-level assistance with the MESA LOB mandate to synchronizeGEOINT analytic activities and resources across AOS and partners.
Support AOS Line of Business executive management, process, leadership, and reporting

Support MESA LOB requirements and executive management, process, leadership, and reporting.

Provide business management/strategy support

Support Mission Management strategy, development, and execution

Develop strategy documentation, guidance to support AOS management processes

Facilitate cross Office engagements and requirements planning needs

Identify and provide support to business processes and improvements

Provide business analytics, metrics, or other analysis to measure success
Duties include:
Advise the Government in establishing mission goals and objectives.

Lead development of strategic planning, business analytics, and operational or performance assessments to help AOS improve our mission and management.

Facilitate/moderate daily/weekly/monthly small to large Senior-level groups for MESA LOB activities across the NSG and ASG.

Advise AOS process/management improvement recommendations and facilitate quality improvement efforts.

Translate strategic directives or policy into operational specifications.

Provide assessment and recommendations of new AOS policy or management changes.

Ability to work independently and under pressure.

Problem Identification, Analysis, and Resolution.

Effective communication both orally and written.
Job Requirements:
Possess a Graduate Degree or higher in business or management and/or at least 15 years' experience providing business management/strategy support

Demonstrated experience with business analytics and metrics reporting to include program management concepts, processes, and execution.

Demonstrated experience facilitating multi-Office, Directorate-wide, Cross-Organization engagements.

Demonstrated experience of intelligence product lines, production system/process, and data sets to include regional operational intelligence priorities, national strategic intelligence priorities, and related decision-making process.
Requisition ID: 632